Herbert von Karajan
Biography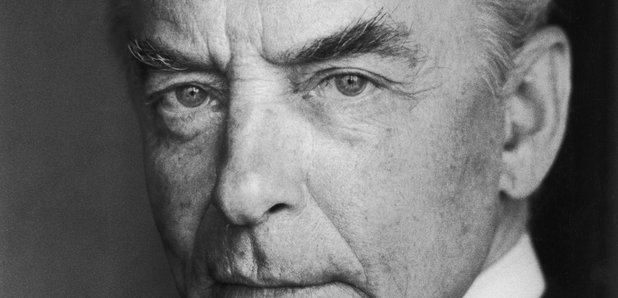 Herbert von Karajan was an Austrian orchestra and opera conductor. He was principal conductor of the Berlin Philharmonic for 35 years.
Life and Music
Herbert von Karajan was born in April 1908 in Salzburg. From 1916 to 1926, he studied at the Mozarteum in Salzburg, where he was encouraged to concentrate on conducting by his teacher.
In Salzburg in 1934, Karajan led the Vienna Philharmonic for the first time, and from 1934 to 1941, he was engaged to conduct operatic and symphony orchestra concerts at the Theater Aachen.
Karajan's career was given a significant boost in 1935 when he was appointed Germany's youngest Generalmusikdirektor and performed as a guest conductor in Bucharest, Brussels, Stockholm, Amsterdam and Paris. In 1937 Karajan made his debut with the Berlin Philharmonic and the Berlin State Opera, conducting Fidelio. He then enjoyed a major success at the State Opera with Tristan und Isolde.
In 1955 he was appointed music director for life of the Berlin Philharmonic as successor to Wilhelm Furtwängler. From 1957 to 1964 he was artistic director of the Vienna State Opera. Karajan was closely involved with the Vienna Philharmonic and the Salzburg Festival, where he initiated the Easter Festival, which would remain tied to the Berlin Philharmonic's Music Director after his tenure.
Karajan continued to perform with both the Berlin Philharmonic and Vienna Philharmonic up until his death in 1989.
Did you know?
Karajan's life was not without controversy. He joined the Nazi party in Salzburg in 1933, at a time when the party was illegal in Austria.
Tchaikovsky Symphony No. 6 (Pathetique)
Play
TCHAIKOVSKY - Symphony no6 (Pathetique) - Herbert von Karajan & Wiener Phil
46:48
Find out more about Wagner's The Mastersingers of Nuremburg. Watch and listen to different recordings and download your favourite.
Find out more about Dvořák's Cello Concerto in B minor. Watch and listen to different recordings and download your favourite.
Top Herbert von Karajan Pieces
Madama Butterfly: 'Un Bel Di Vedremo'

Cavalleria Rusticana - Intermezzo Sinfonico
Find out more about the great conductor who sold 200 million albums.
For Classic FM's Classical Music Legends Day, David Mellor showcases some of the legendary musicians he was lucky enough to see in concert or meet in person.