Iván Fischer
Iván Fischer Biography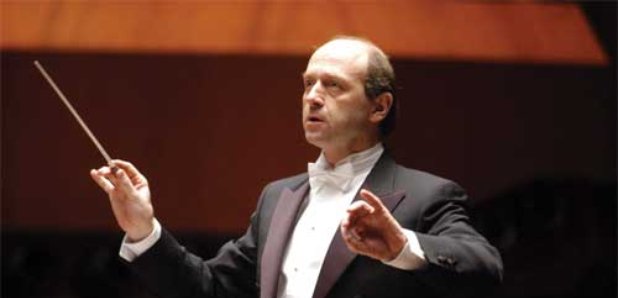 Born in 1951, Iván Fischer is founder and musical director of the Budapest Festival Orchestra. The orchestra was founded in 1983 and has since toured internationally and made a series of acclaimed recordings.
- Fischer has developed a range of new types of concerts
– Cocoa Concerts are aimed at young children, students are catered for with Midnight Music while Surprise Concerts are performed without the programme being announced. One Forint Concerts find Fischer addressing the audience.
- Fischer has been guest conductor with the Berlin Philharmonic, the Royal Concertgebouw Orchestra and the New York Philharmonic amongst others.
- Fischer has been the recipient of numerous awards including the Gold Medal Award from the Republic of Hungary and the Crystal Award from the World Economic Forum. He has also been named Chevalier des Arts et des Lettres by the French government. Elsewhere, he received the Royal Philharmonic Society Music Award in the Conductor Category in 2011.
- Fischer studied violin, piano, cello and composition in Budapest. He also studied conducting under Professor Hans Swarowsky in Vienna.
- He is the founder of the Hungarian Mahler Society and Patron of the British Kodály Academy.
Did You Know?
Iván Fischer has been appointed music director at the Konzerthaus Berlin and principal conductor of the Konzerthuasorchestra Berlin.
Comments from the Hungarian conductor have attracted strong rebuttals from the classical music world
The Classic FM Podcast features the week's top classical music stories and highlights of our interviews with classical stars. This week Anne-Marie hears from the biggest classical music stars in the world including Rolando Villazon.
Drive Featured Album, starting Monday 5 October 2015 after 6pm.
Find out more about Beethoven's Piano Concerto No.4 in G Watch and listen to different recordings and download your favourite.