Stephen Layton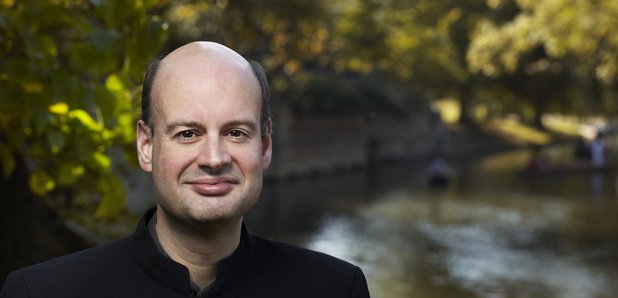 The British conductor Stephen Layton is one of the world's finest interpreters of choral music. He directs all sorts of ensembles on a regular basis – but it's his work with the choir Polyphony, which he himself founded, that makes his recordings so popular on Classic FM week in, week out.
Stephen Layton's recordings are simply beautiful. When it comes to describing the sound he and his singers make, we don't think it can be put better than this comment from a reviewer in the American Record Guide: "Layton's performances inspire the soul as they break the heart with their intense beauty".
Layton's recordings of contemporary choral music with Polyphony are absolutely stunning, and are regularly played on Classic FM. The album 'Cloudburst' introduced many of us to the music of Eric Whitacre for the very first time, whilst Polyphony's recording of works by Morten Lauridsen was responsible for bringing O Magnum Mysterium to a wide audience. The piece is now a permanent fixture in the Classic FM Hall of Fame.
Although known for directing choral repertoire, Layton is also an adept conductor of instrumental music. In 2010, he took over from the late Richard Hickox as the Artistic Director and Principal Conductor of the City of London Sinfonia.
In addition to his work with Polyphony and the City of London Sinfonia, Stephen Layton also holds the positions of Chief Guest Conductor of the Danish National Vocal Ensemble and Music Director of the Holst Singers. In 2006, he was made a Fellow and Director of Music at Trinity College, Cambridge.

Did You Know?
Stephen Layton certainly has stamina: he's twice conducted John Tavener's seven-hour vigil The Veil of the Temple, first in London and then in New York.
Stephen Layton: 10 facts about the great conductor
Stephen Layton is celebrated for his exceptional musicianship and for the vitality of his performances with such groups as Polyphony and the Holst Singers. Here are more facts about this master of choral conducting.
Britten's Variations on a Theme of Frank
The City of London Sinfonia has appointed conductors Stephen Layton and Michael Collins.
Classic FM Album of the Week, from Monday 14 December, after 10am.
Find out more about Lauridsen's O Magnum Mysterium. Watch and listen to different recordings and download your favourite.