Carlo Maria Giulini
Carlo Maria Giulini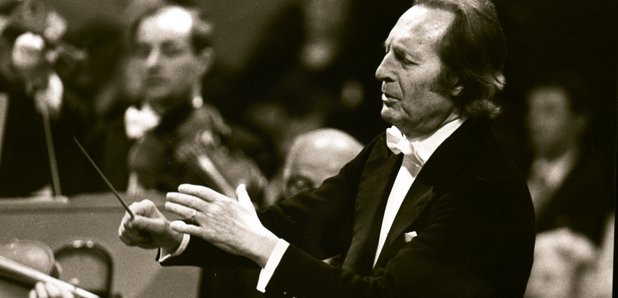 Born on 19 May 1914, Carlo Maria Giulini was one of the great conductors of the 20th century. In a career spanning 54 years he conducted many of the world's great orchestras and made acclaimed recordings, particularly of symphonies by Brahms, Bruckner, Beethoven and Dvorak.
Giulini started out as a violinist who, at 16, studied viola and conducting at the Accademia Nazionale di Santa Cecilia in Rome, winning a place in the Academy's prestigious Orchestra.
He played in the Orchestra under such giants as Bruno Walter, Furtwängler, Richard Strauss, Stravinsky, and Klemperer.
Despite being a pacifist, Giulini was forced to join the Italian army during World War II, but he refused to fire his gun at another human being. After the Armistice between Italy and Allied armed forces when the Nazis continued to occupy Rome, Giulini went into hiding.
After the liberation of Rome, Giulini conducted the Accademia's first concert, held on 16 July 1944.
He conducted his first staged opera in 1950 in Bergamo. It was Verdi's La Traviata and he returned the following year with Maria Callas and Renata Tebaldi alternating in the role of Violetta.
The legendary conductor Toscanini recommended Giulini for the musical directorship at La Scala. He took up the post in 1953.
In 1955 he made his American debut with the Chicago Symphony Orchestra, leading to a 23-year association with the orchestra. During the 1960s, he was in great demand as a guest conductor of major orchestras around the world.
He retired in 1998, and died in Brescia, Italy, in 2005 at the age of 91.
Carlo Maria Giulini - 10 facts about the great conductor
In a career spanning 54 years, Carlo Maria Giulini conducted many of the world's great orchestras and made outstanding recordings.