Sol Gabetta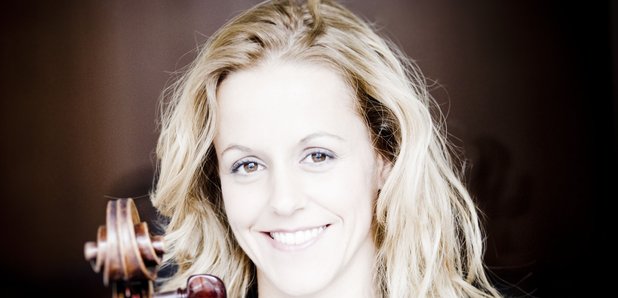 Sol Gabetta is an Argentinian-born cellist, whose fine recordings of the most famous concertos for her instrument have already made her a star of international concert halls – despite the fact that she is still in her early thirties.
Sol Gabetta was born in 1981 inArgentina, to French and Russian parents. Like many of the world's finest soloists, she studied at a young age – and, by the time she was ten, she was already winning all sorts of local music competitions.
But it was in 2004 that Sol Gabetta's star rapidly ascended: she won the Credit Suisse Young Artist Award and, as a result, gave her debut performance with the Vienna Philharmonic Orchestra under the baton of Valery Gergiev.
Sol Gabetta records for the prestigious Sony Classical label – and, given her youth and her obvious femininity, there have been inevitably comparisons made between her and the late, great English cellist Jacqueline du Pre. Her acclaimed recording of the Elgar Cello Concerto with the Danish National Symphony Orchestra only served to make that comparison more tempting.
Gabetta plays on a cello that was made in 1759, and which is worth hundreds of thousands of pounds. She is only able to use it thanks to the generous support of a private funder.
Since 2005, Gabetta has curated her own chamber music festival called Solsberg, held in the Olsberg region ofSwitzerland.
Sol Gabetta once described herself as the "dangerous child" who wanted to play every single musical instrument, before becoming a devotee of the cello. And in an interview in 2006, she commented that she was "a very emotional person – I mean, I am half Argentinian, half Russian and I have a French passport!"

Did You Know?
Sol Gabetta evidently loves to travel. She lived inArgentina until the age of 12, then moved toSpain, and thenFrance. Gabetta then madeBerlin (to this day, she still studies in the city) and has regular concert engagements in everywhere fromScotland andRussia toPortugal andAustria!
'Oblivion' (Astor Pantaleón Piazzolla)
The world's most popular cellist uncovers unknown Baroque concertos. Classic FM Drive Featured Album, 14 October 2013.
This week the new album from Argentinian cellist Sol Gabetta.
Drive Featured Album, from 14 September 2015 after 6pm.
Classic FM Drive Featured Album, 9 February 2015.