Josh Groban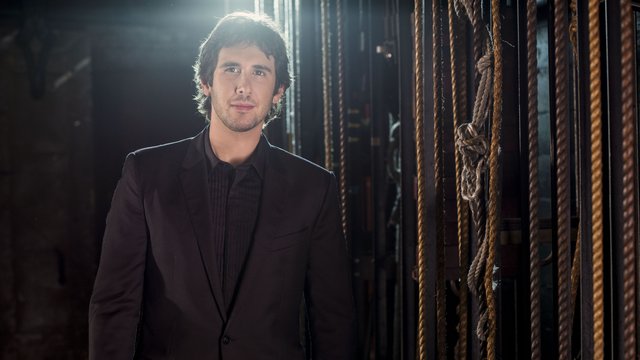 Biography
Life and Music

The baritone has released a string of successful albums, sung for presidents and Kings, and given performances at the Vatican, the Olympics, and the Nobel Peace Prize Concert.
Offered a recording contract with Warner Bros. Records after only a year at Carnegie Mellon University, Josh released his debut album in 2001.

Featuring the hit single 'To Where You Are', the album sold in excess of five million copies worldwide, going from gold to double platinum in under a year.

In 2003/4 Josh performed with an international A-list of talent, including Celine Dion, Barbra Streisand, violinist Joshua Bell and composer John Williams. Josh also made countless television appearances, beginning with Ally McBeal and concluding with performances on Oprah Winfrey, PBS, and the Oscars.

During the first week of September 2006, Groban's single 'You Are Loved (Don't Give Up)', was exclusively released to AOL's First Listen. The track is taken from Josh's third studio album Awake, which was officially released on November 7, 2006.

Following the successes of his first two albums, Groban released his third individual album, Awake, in 2006 and a Christmas album, Noel, with the London Symphony Orchestra in 2007. Noel became the biggest selling album in the U.S. for 2007.

Groban has performed duets with some of the biggest artists in both pop and classical music including Andrea Bocelli at the 2008 Grammy Awards as a tribute to the late, great Luciano Pavarotti. He has also been nominated for a Grammy Award, American Music Award, World Music Award and an Academy Award.

Did you know?

In 2008 Groban showcased his adaptability by appearing in the musical, Chess in which he played The Russian at the Royal Albert Hall in London.
View more
Discover Josh Groban
Best Josh Groban recordings
Panis Angelicus
Cesar Franck (1822-1890 : Belgium)
Most shared Josh Groban features