Alessio Bax
Biography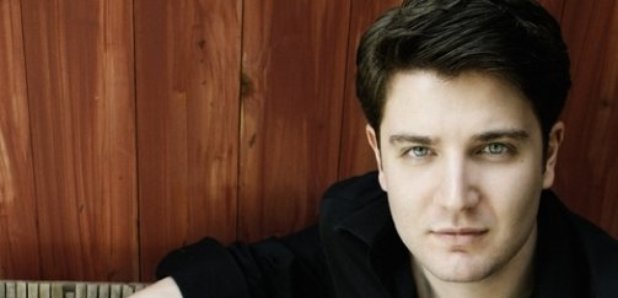 The Italian pianist Alessio Bax won the Leeds International Piano Competition in 2000 – and since then, he's performed across the globe with some of the world's finest orchestras.
Life and Music
Alessio Bax graduated with top honours at the record age of 14 from the conservatory of his hometown in Bari, Italy. He studied in France with François-Joël Thiollier, and attended the Chigiana Academy in Siena under Joaquín Achúcarro.
He moved to Dallas in 1994 to continue his studies with Achúcarro at SMU's Meadows School of the Arts, where he now teaches.
In 2005, Alessio Bax was selected to play the Fugue of Beethoven's "Hammerklavier" Sonata for Maestro Daniel Barenboim in Barenboim on Beethoven. The documentary was produced by Channel 13/PBS, in conjunction with Bel Air Media, BBC, and NHK Japan. It was broadcast worldwide and released as a DVD box set in 2006 on the EMI label.
A number of Alessio's releases have been met with rave reviews including his 2009 CD Bach Transcribed, and his 2011 solo album Rachmaninov: Preludes and Melodies (Signum Classics) which received a "Critics' Choice 2011" from the American Record Guide.
Did you know?
In addition to his solo career, Bax also performs with his wife, Lucille Chung. They have shared stages at venues around the world and at festivals such as Bravissimo-Festival in Guatemala and Music@Menlo festival.
Not even a Brahms lullaby can send her off to sleep.
Pianist releases personal collection of soothing classics for babies - and their parents - after becoming a father