New York Phil
Biography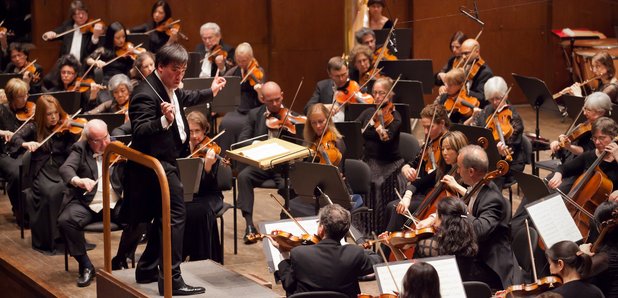 From Dvořák and Mahler to Kurt Masur and Alan Gilbert, the New York Philharmonic has an enviable reputation as one of the greatest.
The New York Philharmonic, founded in 1842 by a group of local musicians led by American-born Ureli Corelli Hill, is by far the oldest symphony orchestra in the United States, and one of the oldest in the world.
Since its inception the Orchestra has championed the new music of its time, commissioning or premiering many important works, such as Dvořák's Symphony No. 9, From the New World; Rachmaninoff's Piano Concerto No. 3; Gershwin's Piano Concerto in F; and Copland's Connotations. The Philharmonic has also given the U.S. premieres of such works as Beethoven's Symphonies Nos. 8 and 9 and Brahms's Symphony No. 4. This pioneering tradition has continued to the present day, with works of major contemporary composers regularly scheduled each season.
Long a leader in American musical life, the Philharmonic has, over the last century, become renowned around the globe, appearing in 430 cities in 63 countries on 5 continents. In October 2009 the Orchestra, led by Music Director Alan Gilbert, made its debut in Hanoi, Vietnam. In February 2008 the Orchestra, led by then Music Director Lorin Maazel, gave a historic performance in Pyongyang, Democratic People's Republic of Korea — the first visit there by an American orchestra and an event watched around the world and for which the Philharmonic earned the 2008 Common Ground Award for Cultural Diplomacy.
A media pioneer, the Philharmonic began radio broadcasts in 1922, and is currently represented by The New York Philharmonic This Week — syndicated nationally 52 weeks per year, and available on nyphil.org. On television, in the 1950s and 1960s, the Philharmonic inspired a generation through Bernstein's Young People's Concerts on CBS.
Did you know?
On May 5, 2010, the orchestra gave its 15,000th concert — a milestone unmatched by any other symphony orchestra in the world.
New York Philharmonic plays "Arirang"
The Dutch conductor replaces the outgoing Alan Gilbert in 2018.
Man who saved the New York Philharmonic orchestra dies, aged 88.
Find out more about Beethoven's Romance No.2 in F. Watch and listen to different recordings and download your favourite.
Find out more about Copland's Fanfare for the Common Man. Watch and listen to different recordings and download your favourite.