José Carreras
Biography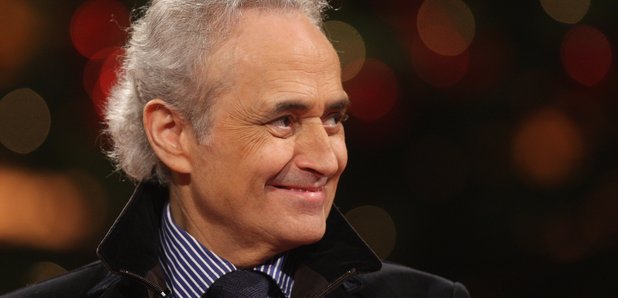 José Carreras is a Spanish Catalan tenor who gained wider recognition when he sang alongside Plácido Domingo and Luciano Pavarotti as one of the Three Tenors.
Life and Music
José was born in 1946. The youngest of three children, his early passion for singing increased when he saw the American tenor Mario Lanza in the Great Caruso.
He studied at the Conservatorio Superior de Musica del Liceo and made his operatic debut at the Liceu as Flavio in 'Norma', coming to the attention of the famous opera diva Montserrat Caballe. Caballe was to bring him to Covent Garden for his debut as a handsome Alfredo in Verdi's La Traviata. The two singers went on to sing in more than 15 different operas together.
In 1987, he was diagnosed with leukaemia. A performance of I Pagliacci at the Vienna Staatsoper seemed likely to be his last, but his urge to sing gave him the strength to recover and following a year of intensive treatment he was able to resume his singing career.
He returned to the stage in 1990 - and worldwide fame and fortune - as one of the Three Tenors for the opening concert of the World Cup in Rome. Next to Placido Domingo and Luciano Pavarotti, he looks surprisingly tiny: "OK, I am a small man," he says, "but you sing with the muscles, not with the fat. Size has got nothing to do with the voice".
Did you know?
As a child, José Carreras showed musical talent from an early age. He entertained the passengers on a steamship from Argentina to Barcelona and at 8 years old he gave his first public performance, singing 'La Donna e Mobile' on Spanish national radio.
"En Aranjuez con tu Amor"
Pavarotti's widow Nicoletta, escorted by former member of The Three Tenors, José Carreras, celebrate the late tenor's life and legacy.
Two of the remaining Three Tenors are joining forces at this year's Classic BRITs to honour Luciano Pavarotti
We can sympathise… but also, just get it right.
Find out more about Addinsell's Warsaw Concerto. Watch and listen to different recordings and download your favourite.
José Carreras relishes in this collection of nostalgic romantic songs from Italian composers including Bellini and di Capua