Only Boys Aloud
Biography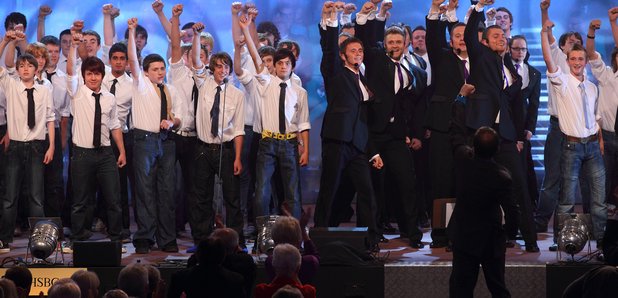 The South Wales singing group with one rule, you have to be a young man to join!
Only Boys Aloud was started by Only Men Aloud to encourage singing amongst young men across South Wales.
Founded in 2010, the choir is made up of around 175 young men aged from 14 - 19.
The boys are mentored and trained by nine team captains who are members of Only Men Aloud.
The boy's inaugural appearance took place at the National Eisteddfod at Ebbw Vale in 2010.
They have appeared in a number of high profile events at the Millennium Stadium, Welcome to Wales concert and London's South Bank Centre.
They have performed for the likes of Shirley Bassey and Catherine Zeta Jones
In 2012 Only Boys Aloud got their big break in the spotlight when they appeared on ITV's Britain's Got Talent.
Did you know?
Only Boys Aloud featured on the Only Men Aloud Christmas CD.
Welsh choir to sing on TV talent show on Sunday December 8th
The Britain's Got Talent finalists chatted to Classic FM's Tim Lihoreau ahead of their latest album release
Before The X Factor auditions start, we thought we'd see which classical stars have dabbled in reality TV and talent shows
Welsh choir Only Boys Aloud and opera duo Jonathan and Charlotte storm through to the TV talent show finals.