Alison Balsom
Biography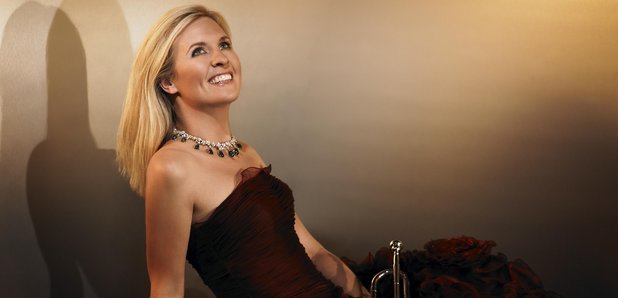 Alison Balsom is one of the few female trumpet soloists in a man's world.
Life and Music
Alison practised on a trumpet belonging to her uncle, playing in both the National Youth Orchestra and the pan-European Gustav Mahler Youth Orchestra.
Shortly before she graduated from the Guildhall she became the first brass player to be taken on by the Young Concert Artists' Trust and joined the BBC's New Generation Artists scheme, resulting in concerts with orchestras throughout the country.
Alison reached the concerto final of the BBC Young Musician of the Year in 1998 and won a prize for 'Most Beautiful Sound' at the Maurice André International Trumpet Competition in Paris in 2000.
Her debut CD was released in 2002, followed by her internationally acclaimed CD Bach: Trumpet and Organ in 2005. Her latest CD Caprice was released in September 2006, to further critical acclaim.
In May 2007, Alison made her New York debut with further appearances at Chicago's Ravinia Festival, the Prague Spring Festival and Manchester's Bridgewater Hall.
She was recently appointed Visiting Professor of Trumpet to the Guildhall School of Music.
Did you know?
Alison performs a wide range of recital and concerto repertoire, from Albinoni to Zimmermann and performs on both modern and baroque trumpets.
Playing B. Marcello [Oboe] Concerto
Trumpeter reveals details about her new album project with legendary producer Ethan Johns
The public have voted, and crowned Alison Balsom the Gramophone Awards Artist of the Year 2013
Get to know the trumpeter who's been crowned Artist of the Year at the 'Oscars of classical music', the Gramophone Awards 2013, with our gallery of interesting facts
What's so special about the natural valveless trumpet? Take a look at the instrument from Alison Balsom's point of view, as she performs on stage at the Globe Theatre
Find out more about Nepomuk Hummel's Trumpet Concerto. Watch and listen to different recordings and download your favourite.
18 October: Our CD of the Week is Alison Balsom's latest release, with the Scottish Ensemble.
Top Alison Balsom Pieces
Concerto in D major (after Vivaldi) (1)