Carlos Kleiber
Biography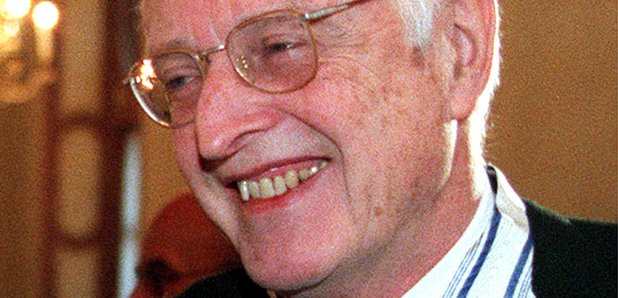 Carlos Kleiber was a German-born, Austrian classical conductor who spent most of his early life in Berlin, Buenos Aires, Vienna and New York City and, from the early 1960s, his professional career developed in Germany.
Life and Music
Kleiber was born as Karl Ludwig Kleiber in Berlin. In 1940, the Kleiber family emigrated to Buenos Aires. Karl's name became Carlos. As a youth, he composed, sang, and played piano and timpani.
Carlos Kleiber initially studied chemistry in Zürich, but soon decided to dedicate himself to music. He made his conducting debut with the operetta Gasparone at Potsdam theatre in 1954. From 1958 to 1964 he was Kapellmeister at the Deutsche Oper am Rhein in Düsseldorf and Duisburg, and then at the Opera in Zürich from 1964 to 1966. Between 1966 and 1973 he was first Kapellmeister in Stuttgart, his last permanent post, after which he often conducted at the Bavarian State Opera in Munich.
During his freelance career, Kleiber restricted his conducting appearances to a select number of occasions. He made his British debut in 1966 with a performance at the Edinburgh Festival of Alban Berg's opera Wozzeck, a work his father had conducted at its premiere in 1925. He made his Bayreuth debut in 1974 with a performance of Richard Wagner's Tristan und Isolde.
In 1989, following Herbert von Karajan's resignation from the Berlin Philharmonic Orchestra, Kleiber was offered, and declined, the post of the orchestra's next music director.
Kleiber kept out of the public eye and reportedly never gave an interview. After he resigned from the Bavarian State Opera, his appearances became less frequent, and he made only a few recordings. Most of these are regarded as very fine; his versions of Ludwig van Beethoven's fifth and seventh symphonies with the Vienna Philharmonic Orchestra and also symphonies Nos. 4, 6 and 7 with the Bavarian State Orchestra are particularly distinguished.
Did you know?
Kleiber disliked written contracts. For one such event in Ingolstadt, instead of the usual fee, Kleiber received a new Audi made to his specifications.
Beethoven: Symphonies 4 & 7
Find out more about Strauss I's Radetzky March. Watch and listen to different recordings and download your favourite.
Find out more about Strauss I's By the Beautiful Blue Danube. Watch and listen to different recordings and download your favourite.
Top Carlos Kleiber Pieces
Symphony No.5 in C minor Opus 67 (1)