Sol3 Mio
Sol3 Mio biography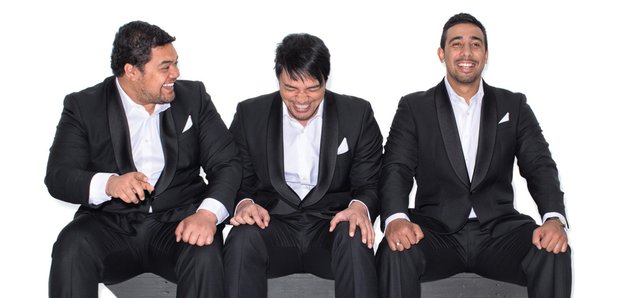 Tenor brothers Pene and Amitai Pati and their cousin Moses make up the cheery New Zealand three-piece known as Sol3 Mio, specialising in opera - and-off-the cuff banter.
After their families moved from Samoa over to New Zealand to seek a better life, the three singers studied at the University of Auckland, each gaining a Bachelor of Music degree.
Moses and Pene had a life-defining moment when they performed on stage with Andrea Bocelli in 2008, eventually leading to the formation of Sol3 Mio three years later.
The trio performed together at a farewell gathering for Pene when he was due to move to Wales to study at the Academy of Voice, and an audience member suggested they form a group. They laughed it off at the time, but the idea was born.
Despite all three singers being asked to study in Wales, Sol3 Mio was eventually launched thanks to a series of fundraisers.
The classically trained performers captured the hearts of New Zealanders in late 2012 when they appeared on national television with their combination of humour and opera.
Did you know?
The group's self-titled debut album, featuring an operatic take on a range of traditional and popular songs, was the biggest selling album in New Zealand in 2013.
Samoan tenor Pene Pati relays his experience of helping a troubled young offender
Pene kept his fans posted at every stage of the prestigious singing competition
What do you get when you mix two tenors, a baritone, and a whole lot of banter? Sol3 Mio of course.
Discover Sol3 Mio, the Samoan operatic trio, with our biography, videos, and news.
John Suchet's Album of the Week, 24 November 2014