Who was Leonard Bernstein? Exploring the man behind the 'Maestro', Bradley Cooper's new musical biopic
16 August 2023, 16:40 | Updated: 17 August 2023, 10:43
Leonard Bernstein is the subject of the upcoming musical biopic, 'Maestro'. But who was the legendary conductor-composer and why did his career change the face of American classical music forever?
American conductor and composer Leonard Bernstein is one of classical music history's most significant figures.
Born in 1918, Bernstein was an acclaimed conductor, composer and pianist, who earned a remarkable 16 Grammy Awards throughout his career.
From leading one of the world's greatest orchestras, the New York Philharmonic, to composing the multi-award-winning musical West Side Story alongside Stephen Sondheim, Bernstein's list of achievements is unrivalled.
But who was the man behind the music? With the upcoming musical biopic Maestro portraying the musician's life hitting cinemas in November later this year, we explore the music he wrote, the barriers he broke, and the men and women he loved.
Read more: Bernstein's family defend Bradley Cooper in prosthetic nose controversy: 'Our dad would have been fine'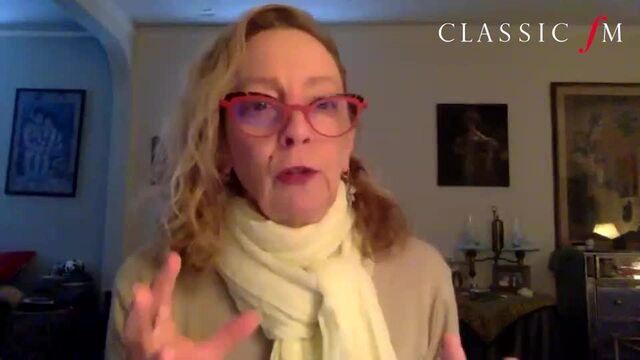 Jamie Bernstein sings 'Somewhere' and explains the music in West Side Story
What is Leonard Bernstein best known for?
Leonard Bernstein is known for being one of the most important figures in the history of American classical music.
As a composer, he redefined the sound of Americana, with orchestral works such as his Candide Overture, and Mass still being heard in the concert hall today. His musical, West Side Story, is performed around the world, with notable productions on Broadway and in the West End decades later. The musical also inspired two films, released in both the 20th and 21st centuries.
He is also hailed as the first great American conductor; notably, he was the first American to conduct at La Scala and to lead a major US symphony orchestra – in his case, the New York Philharmonic.
The conductor is also credited with bringing the music of Gustav Mahler into the mainstream. He recorded all of the symphonies twice in what would be termed the Bernstein-Mahler cycle, and conducted all of the works in concert too.
Bernstein achieved an impressive array of distinctions during his career, including 16 Grammy Awards, seven Emmys, two Tonys and a Kennedy Center Honour.
Read more: Maestro: everything to know about Bradley Cooper's upcoming Bernstein biopic on Netflix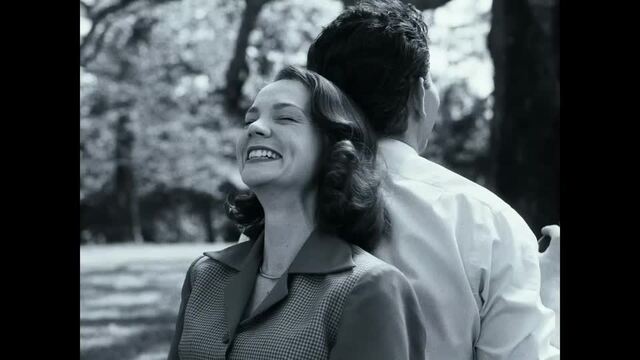 Watch the teaser for Maestro
Where was Leonard Bernstein from?
Bernstein was the son of Jewish parents who immigrated to the US from Rivne, a city now located in western Ukraine.
He was born in Lawrence, Massachusetts, and originally named Louis Bernstein, at the insistence of his grandparents. However, his parents called him Leonard, and shortly after the young musician's 18th birthday, he legally changed his name.
Bernstein went on to study at two institutes renowned for their music programmes. The first was Harvard College, where he achieved a Bachelor of Arts, graduating in 1939, and the second was the Curtis Institute of Music, one of the world's top conservatoires.
After leaving Curtis, Bernstein moved to New York City where he enjoyed a host of career highlights, such as directing the New York Philharmonic, composing Broadway musicals including West Side Story, and conducting at The Metropolitan Opera.
Read more: 'West Side Story was like a fourth sibling': Jamie Bernstein, the 'Maestro's daughter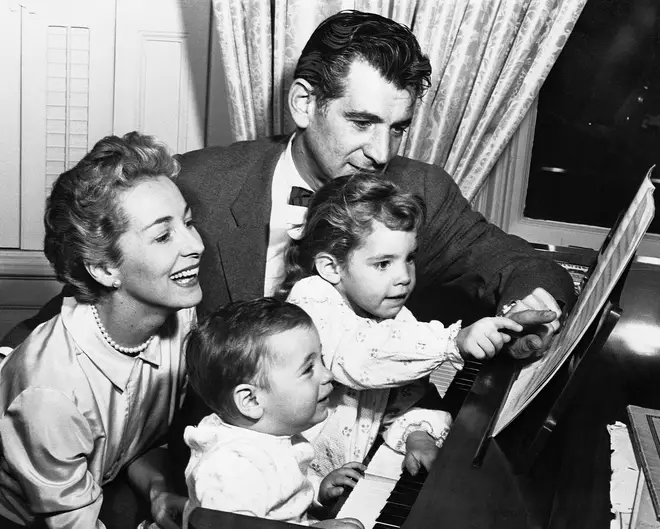 What musical instruments did Leonard Bernstein play?
As well as being known as an acclaimed conductor and celebrated composer, Bernstein was also a superb pianist.
The young musician began teaching himself the instrument aged 10 when a piano was left at his family's house by his Aunt Clara. His father, Clara's brother, originally attempted to discourage Bernstein's interest in the instrument by refusing to play for any piano lessons but eventually relented.
At Harvard, the future conductor become the pianist for the Harvard Film Society's silent film presentations and was at one point the accompanist for the university's Glee Club.
He then studied piano further at Curtis, where he learned under Isabelle Vengerova, a Russian-turned-American pianist who helped found the institute some 20 years earlier.
As a conductor, Bernstein grew a reputation for conducting from the piano, and perhaps most famously did so for a performance of Gershwin's Rhapsody in Blue with the New York Philharmonic in 1976.
While it is unclear if Bernstein had perfect pitch, he did have a well-documented ability to identify intervals and work out melodies aurally. He used his extensive music theory knowledge to lead over fifty, 'Young People's Concerts' – a television programme in which Bernstein explored intervals and modes, as well as the compositions of classical music greats such as Shostakovich and Holst.
Read more: Did you know Bernstein borrowed a tune from Beethoven for West Side Story?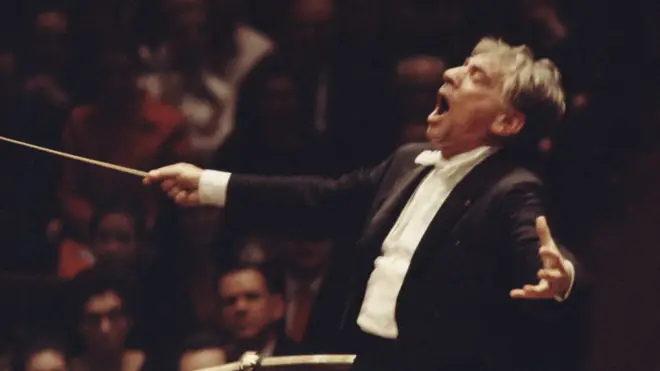 Was Leonard Bernstein gay?
The upcoming musical biopic, Maestro, has been rumoured to discuss Bernstein's sexuality to a certain extent, and his relationship with both his wife and male lover, played by Carey Mulligan and Matt Bomer respectively.
Bernstein reportedly consulted Aaron Copland about how to live as an openly gay man; the Appalachian Spring composer was one of few American musicians to do so at the time.
Bernstein's wife, Felicia Montealegre, reportedly knew about Bernstein's sexuality during their marriage, as demonstrated by a collection of letters sent between herself and her husband.
In one letter from Felicia, the Costa Rican-American actress wrote to Bernstein, "You are a homosexual and may never change."
Felicia and Bernstein had three children together, Jamie, Alexander and Nina. Scholars seem to agree that while Bernstein did marry a woman, he was a gay man as opposed to theories that he was bisexual.
As his West Side Story collaborator, Arthur Laurents, is credited with revealing about Bernstein, "[He was] a gay man who got married. He wasn't conflicted about his sexual orientation at all.
"He was just gay."
Read more: 15 LGBTQ+ composers in classical music history that you probably already know
Candide Overture: Leonard Bernstein conducting
How did Leonard Bernstein die?
Bernstein announced that he would retire from conducting in 1990 at the age of 72 years old. He passed away five days after this announcement.
The conductor died of a heart attack in his New York home, which was brought on by Mesothelioma, a relatively rare type of cancer.
His wife had died 12 years prior of lung cancer, and the composer was buried next to her in a plot at Green-Wood Cemetery in Brooklyn, New York.
According to the conductor's biographer, Allen Shawn, Bernstein was buried with a pocket score of Mahler's Fifth Symphony, a piece of amber, a lucky penny, a copy of Alice in Wonderland, and a baton.