San Francisco Symphony
Biography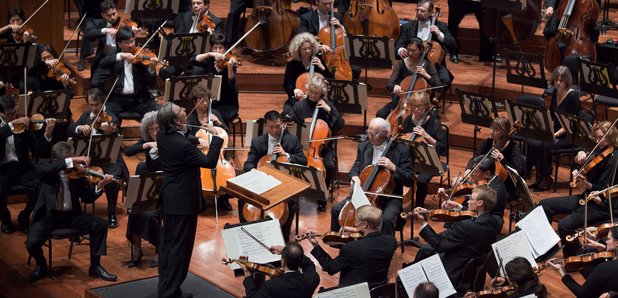 Founded in 1911 and celebrating its centennial in 2011-12, the San Francisco Symphony (SFS) is widely considered to be among the country's most artistically adventurous and innovative arts institutions.
Under Music Director Michael Tilson Thomas (MTT), the SFS presents more than 220 concerts and presentations annually for an audience of nearly 600,000 in its home of Davies Symphony Hall, in other Bay Area venues, and through an active national and international touring programme.
In 1996, Tilson Thomas led the Orchestra on the first of their fourteen national tours together, and they have continued an ambitious yearly touring schedule that takes them to Europe, Asia and throughout the United States.
Since 2001, Tilson Thomas and the Orchestra have recorded all nine of Mahler's symphonies and the Adagio from the unfinished Tenth Symphony, and the composer's works for voices, chorus, and orchestra for SFS Media. MTT and the SFS's 2009 recording of Mahler's sweeping Symphony No. 8, Symphony of a Thousand, and the Adagio from Symphony No. 10 won three Grammy Awards, including Best Classical Album and Best Choral Performance.
In autumn 2006, Tilson Thomas and the SFS launched the national Keeping Score PBS television series and multimedia project. The project includes an innovative website, www.keepingscore.org, to explore and learn about music; a national radio series; documentary and live performance DVDs; and an education program for K-12 schools to further teaching through the arts by integrating classical music into core subjects.
The SFS also offers opportunities to hear and learn about great music through its programmes Concerts for Kids, Music for Families, the internationally-acclaimed SFS Youth Orchestra, an instrument training program for middle and high school students, and annual free community concerts.
Did you know?
In addition to fourteen Grammy Awards, seven of them for the Mahler cycle, the SFS has won some of the world's most prestigious recording awards, including Japan's Record Academy Award and France's Grand Prix du Disque.
Tchaikovsky Symphony No. 4
Classic FM Album of the Week, 25 May 2015, after 10am
Find out more about Copland's Rodeo. Watch and listen to different recordings and download your favourite.