Richard Hickox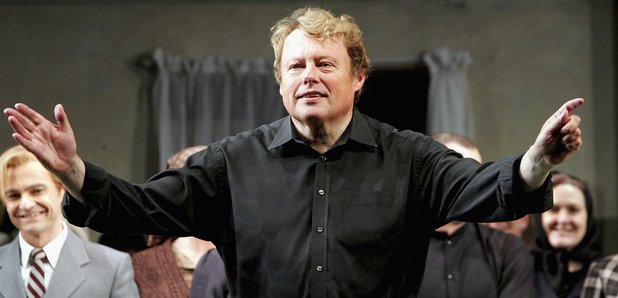 The music world lost one of its finest British conductors in 2009, when the much-missed Richard Hickox passed away at the age of 60. This hugely popular musician was responsible for a resurgence of interest in all sorts of relatively unknown British music, and championed home-grown composers right up until his death.
Hickox grew up in a very happy home: his father was a clergyman in Buckinghamshire, and his mother was a piano teacher. By the age of seven, he was playing both the piano and the organ, although in his teenage years he was far more likely to be found listening to Evis Presley and Adam Faith than to the music of classical composers.
After studying at the Royal Academy of Music, Hickox was awarded a scholarship to Queens' College, Cambridge.
The founder of the City of London Sinfonia and the Richard Hickox Singers, he also held a variety of other positions during his distinguished career: among them, Director of the London Symphony Chorus and the Bradford Choral Society, Artistic Director of Northern Sinfonia and the Spitalfields Festival, co-founder of the Baroque ensemble Collegium Musicum 90 and Associate Conductor of the London Symphony Orchestra.
Richard Hickox is one of the most recorded of all British conductors, with over 300 CDs to his name. His fervent enthusiasm for making albums of neglected British and choral music, especially for the Chandos record label, mean he left behind a wonderful legacy of fine recordings.
Hickox was an incredibly popular conductor, free from pretension or arrogance. He launched a festival in the beautiful town of St Endellion in Cornwall and, at the end of a busy day's performing, would never fail to join in with the games of rounders being played by the young musicians on the beach.

Did You Know?
When he wasn't busy conducting, Richard Hickox loved nothing better than to surf the waves. He loved the coastlines of both Cornwall and Sydney and could regularly be seen with surfboard in hand. He was also a passionate Manchester United fan.
Wagner Liebestod from Tristan und Isolde
The Richard Hickox foundation will be launched on 15 October, a new scheme to support British music and musicians.