Marc-André Hamelin
Biography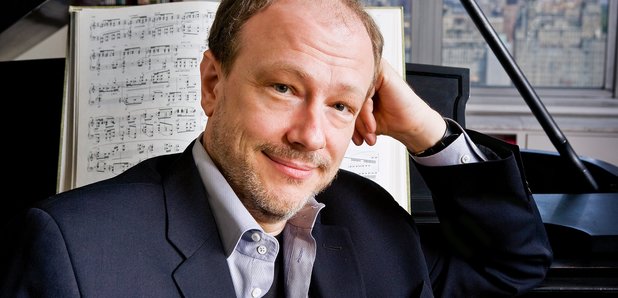 Marc-André Hamelin's original blend of musicianship and virtuosity has earned him legendary status as a true avatar of the piano.
Life and Music
During March 2009 the Pro Musica Society of Montreal marked its 60th anniversary season celebrating the art of Marc-André Hamelin. In a week of concerts Mr. Hamelin collaborated with violinist Lara St John, the Leipzig String Quartet, soprano Karina Gauvin and Les Violins du Roy with Bernard Labadie, completing the festivities with a solo recital.
Under exclusive contract with Hyperion Records, Marc-André Hamelin has received 8 Grammy nominations, including a 2009 nomination for Marc-André Hamelin In a State of Jazz, released in May 2008. His Godowsky Strauss Transcriptions and Other Waltzes, has also received extraordinary critical acclaim.
Hamelin has recorded over thirty-five CDs for Hyperion, including concertos by Alkan, Bernstein, Bolcom, Busoni, Korngold, Joseph Marx, Rubinstein, Scharwenka and Shostakovich, and works for solo piano by Alkan, Catoire, Grainger, Medtner, Reger, Roslavets and Rzewski, as well as brilliantly received performances of Haydn, Schumann, Brahms, Liszt and Albeniz.
Hamelin was recently presented with a rarely bestowed lifetime achievement prize by the German Record Critic's Award (Preis der Deutschen Schallplattenkritik).
Did you know?
Marc-André Hamelin was made an Officer of the Order of Canada in 2003 and a Chevalier de l'Ordre du Québec in 2004; he is also a member of the Royal Society of Canada. He lives in Boston.
To kick off the new year a new recording of Chopin's Piano Sonatas Nos 2 and 3 from Marc-André Hamelin.