Giuliano Carmignola
Biography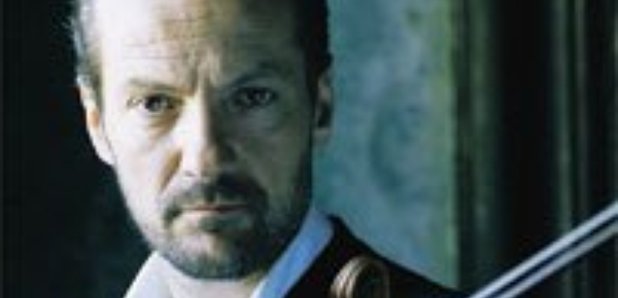 Equally accomplished on modern and Baroque violin, Giuliano Carmignola is highly regarded for his broad repertoire, which encompasses Baroque, Romantic, Classical and 20th Century works.
Life and Music
Giuliano was born in Treviso, Italy in 1951. He began his studies with his father, before attending the Conservatorio Benedetto Marcello in Venice, where he studied with Luigi Ferro. Giuliano went on to attend master classes with Nathan Milstein and Franco Gulli.
A professor of violin at the Venice Conservatory for ten years, Giuliano was appointed professor of violin at the Lucerne Hochschule in 1999, and is currently a professor of music at Siena's Accademia Musicale Chigiana.
In addition to five recordings with the Venice Baroque Orchestra under Sony Classical, and two albums of previously unrecorded Vivaldi Concertos, Carmignola has recorded a collection of Tartini, Locatelli and Vivaldi violin concertos.
For his recordings, Giuliano was awarded Germany's Echo Prize and the Diapason D'Or.
Did you know?
One of the violins Giuliano plays is an anonymous 18th-century violin owned by the late Angelo Ephrikian, who also came from Treviso and who deciphered the first Vivaldi manuscripts to be brought to light after World War II.