Elin Manahan Thomas
Biography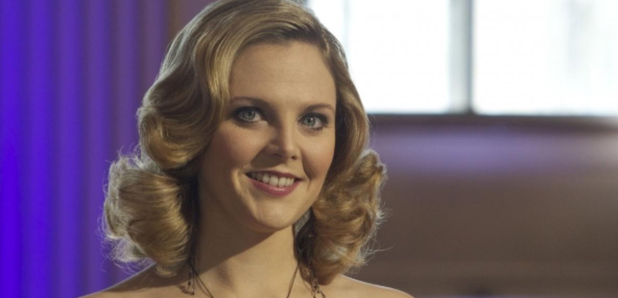 Elin Manahan Thomas is a Welsh soprano with a crystal clear and expressive voice. is the perfect instrument for singing the Baroque repertoire she loves and for which she is renowned.
Life and Music


Swansea-born Elin was a student of Anglo-Saxon, Norse and Celtic at Clare College, Cambridge.
She might have ended up as an academic, had it not been for her time in Clare College Choir, during which she realised that her real passion was music.
In 1999, she joined the Monteverdi Choir for Sir John Eliot Gardiner's Bach Cantata Pilgrimage.
Soon she found herself singing for The Sixteen, Polyphony and the Gabrieli Consort, and her solo career began to blossom, aided by two years' hard work as a postgraduate at the Royal College of Music.
Elin has since worked with many of the world's leading early music performers, including Harry Christophers, Sir John Eliot Gardiner, Paul McCreesh and Stephen Layton.
Elin released her debut album Eternal Light with the Orchestra of the Age of Enlightenment in 2007. She has since released four more solo albums, and appeared as featured soloist on countless others.
On the opera stage, Elin has played such parts as Pamina in The Magic Flute and Despina in Cosi Fan Tutte.
She has appeared on television in Birth of British Music, Sacred Music, How Music Works with Howard Goodall, as well as being the voice of recent Audi adverts.
In 2012 she dazzled an audience of more than a billion viewers worldwide with her performance of Handel's Eternal Source of Light Divine at the London Paralympics Opening Ceremony.

Did you know?

Elin made headlines in 2005 as the first singer in three centuries to perform Bach's aria 'Alles mit Gott'. The birthday ode was written in 1713 but not discovered until 2005.
Florilegium - Vivaldi's Sacred works
Top Elin Manahan Thomas Pieces
'Eternal Source of light divine'

George Frideric Handel (1685-1759 : Germany)

Conductor: Harry Christophers
Ensemble: Orchestra of the Age of Enlightenment
Soloists: Elin Manahan-Thomas
Record Label: UCJ
Catalog: 4765970

'When I am laid in earth'

Henry Purcell (1659-1695 : England)

Conductor: Harry Christophers
Ensemble: Orchestra of the Age of Enlightenment
Soloists: Elin Manahan Thomas
Record Label: Classic FM
Catalog: CFM FW 104

Lazarus Requiem - Agnus Dei

Conductor: Patrick Hawes
Ensemble: Royal Scottish National Orchestra; Exeter Philharmonic & Cathedral Choirs
Record Label: Signum
Catalog: SIGCD 282