Chamber Orchestra Of Europe
Biography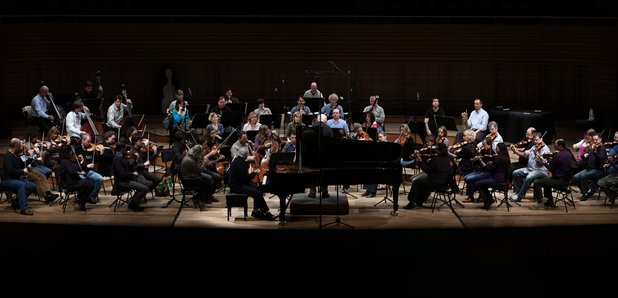 The cross-border ensemble that is the Chamber Orchestra of Europe is widely acknowledged as one of the finest orchestras in the world.
The Chamber Orchestra of Europe was founded in 1981 by a group of young musicians graduating from the European Union Youth Orchestra. It was their ambition to continue working together at the highest possible professional level and, of that original group, eighteen remain in the current core membership of about sixty.

The COE performs in some of the most prominent cultural venues in Europe including the Alte Oper in Frankfurt, the Cité de la Musique in Paris and Concertgebouw, Amsterdam. Together with other major European concert halls, these venues form the backbone of the Orchestra's European Partnership Scheme and provide a regular touring base for the Orchestra.

Renowned not only for its remarkable live performances, the COE is recognised for the quality of its many recordings, and has won numerous international recording prizes. It is especially proud of its three Gramophone "Record of the Year" awards - for Rossini's Viaggio à Reims opera, a Schubert symphony cycle conducted by Claudio Abbado, and for the complete Beethoven symphony cycle conducted by Nikolaus Harnoncourt. It has also won a Grammy, and the MIDEM "Classical Download" Award.

To enable young people and new audiences to experience at first hand high quality live orchestra and chamber music, the COE has an active education and outreach programme designed for school, conservatoire and concert hall. In 2009 The COE Academy was created to cater for exceptionally talented students. Scholarships are awarded each year enabling a select group to study with the principal players of the COE when the Orchestra is 'on tour'.
Did you know?
In 2007, the COE was appointed "Cultural Ambassador" for the European Union and as a result now benefits from invaluable EU support. Over recent years the Orchestra has also received significant financial support from The Gatsby Charitable Foundation.
Beethoven 5th Symphony, 1st. mov
Find out more about Beethoven's Triple Concerto in C. Watch and listen to different recordings and download your favourite.
Top Chamber Orchestra of Europe Pieces
Mass No. 2 in G major D. 167 (3)

Symphony No. 5 in Eb major Opus 82 (3)

Symphony No.8 in F major Opus 93 (4)

Conductor: Nikolaus Harnoncourt
Ensemble: Chamber Orchestra of Europe
Record Label: Teldec
Catalog: 2292 464522