The concert halls and opera houses reopening after coronavirus lockdown
3 June 2020, 10:49 | Updated: 4 June 2020, 09:57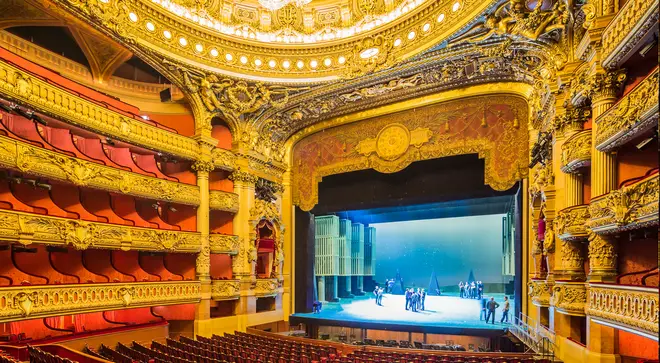 As coronavirus lockdown measures continue to ease worldwide, some of our best-loved concert halls and opera houses offer a glimmer of hope.
Over the past few months, we've seen hundreds of music venues closed and events cancelled following the COVID-19 outbreak – but with global lockdown restrictions showing signs of lifting, it seems live music and dance may be set to return (albeit slowly).
Here are some of the arts institutions and ensembles reopening their doors and announcing new performances, with social distancing guidelines in place.
Read more: What will classical music look like after the coronavirus pandemic? >
Click here for the latest coronavirus advice from the NHS >
1. Austria's Brucknerhaus Linz
The Austrian concert hall has announced that it will be welcoming audiences once again from 5 July with a series of summer concerts – including a concert dedicated to Jewish composers, another featuring works by Mozart and Krommer, and a performance of Beethoven's 'Pastoral' Symphony, played by the Haselböck Vienna Academy Orchestra.
These will be made available to audiences of 400 at any given time, to allow for physical social distancing.
2. Vienna Philharmonic
From 5 June, the Vienna Philharmonic's live performances return to Vienna's Musikverein but tickets will only be available to family members and supporters of the orchestra (subscription concerts are set to resume in October).
The concerts have all been restricted to 70 minutes and no longer include an interval, while audiences (a maximum of 100) will be required to wear a mask to prevent the spread of the virus.
The first performance will be led by Daniel Barenboim – with Mozart's Piano Concerto No. 27 and Beethoven's Symphony No. 5 kicking off the festivities.
Musical Greetings from the Vienna Philharmonic
3. Ravenna Festival, Italy
Italy has been one of the hardest hit countries during the pandemic, but as the situation continues to improve across the country, the 31st edition of the Ravenna Festival will now be going ahead between 21 June and 30 July.
Set in the city's 15th century fortress, Rocca Brancaleone, the opening concert will be led by Riccardo Muti and performed by over 60 members of the Luigi Cherubini Youth Orchestra as well as soloist Rosa Feola.
4. Basque National Orchestra
A weekly series of eight one-hour concerts have been announced, which started on May 30 and are being live-streamed every Saturday, via Basque's digital channels.
Its orchestra of 50 musicians – who will be treating audiences to classical works from the likes of Strauss, Mendelssohn, Haydn and contemporary composer, Ramon Lazkano – will all be sat two metres apart, and protective screens will surround the wind and percussion sections to ensure performers are kept safe.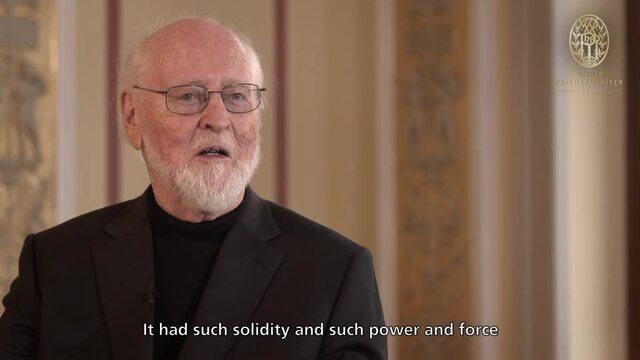 John Williams conducts the Vienna Philharmonic in the 'Imperial March'
5. Swedish Radio Symphony Orchestra
On Friday 5 June and Saturday 13 June, members of the orchestra are joined in Stockholm by their Music Director, Daniel Harding, for his first concerts since lockdown. There will be no audience but the filmed performances will be streamed live on Berwaldhallen Play at 6pm BST. 
The concert on Friday 5 will feature music from Mahler, Purcell, Bach and Sibelius, as well as including appearances from mezzo-soprano, Ann Hallenberg and the Swedish Radio Choir.
This is followed on Saturday 13 June by a staged performance of Mozart's Don Giovanni with a cast including Peter Mattei and Malin Byström.
6. Bergen Philharmonic Orchestra
Five evening concerts at Norway's Grieghallen have been announced for June, which will all be live-streamed via Bergenphillive (but no audience).
The programme for the first show (on 4 June, 6.30pm BST) includes Grieg's 'Evening in the Mountains', Vaughan Williams' 'The Lark Ascending' and Britten's 'The Last Spring', among other classical masterpieces.
Subsequent performances will take place on 11 June, there will be two concerts on 15 June (to celebrate Grieg's birthday and the lifting of many of Norway's lockdown restrictions), and 18 June.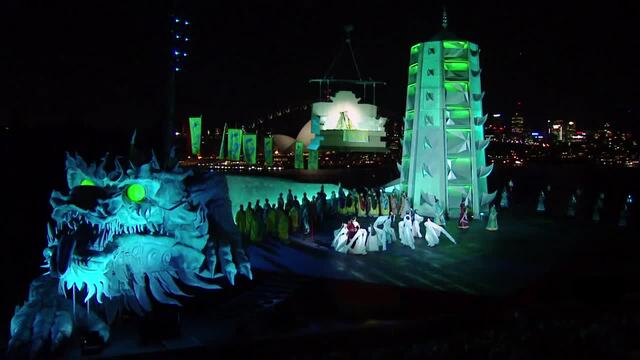 Turandot by Opera Australia – trailer
7. Opera Australia
On Thursday 8 October and Saturday 10 October, Opera Australia will be staging a production of Donizetti's Lucrezia Borgia, starring English soprano, Jessica Pratt at Sydney Town Hall.
On Friday 16 October, the opera company will also be hosting a performance from Maltese lyric tenor, Joseph Calleja, at Sydney's City Recital Hall, along with two of Australia's best-loved artists – soprano, Amelia Farrugia and internationally acclaimed pianist, Piers Lane.
8. Paris Opera
Later this year, opera fans will be able to purchase tickets for performances at Paris Opera once again, with the full programme becoming available via the venue's website from 1 September onwards.
Performances currently listed include the Opening Gala at Palais Garnier on 22 September at 7.30pm – featuring the Étoile ballet dancers and music from Chopin – as well as a lunchtime chamber music concert at the famous Studio Bastille on 24 September, performed by Paris Opera Orchestra and Chorus.
9. Taiwan Philharmonic
Last month, Taiwan's National Symphony Orchestra played two concerts (on 24 and 30 May) at Taiwan's National Theatre and Concert Hall to an audience of 450, following the news of local lockdown restrictions being eased.
The orchestra "wishes to share its efforts to keep the live concert experience alive", and will be live-streaming its next performance of Beethoven's Symphonies Nos. 5 and 7 (led by conductor, Shao-Chia Lü) with a socially-distanced audience on 12 June at 12.30pm BST, via YouTube.
Beethoven: Symphony No. 7 in A major, Op. 92 III. Presto / TMAF Orchestra
10. Berlin Philharmonic
In May, the orchestra announced it would be returning to its home concert hall, the Philharmonie, for its first live concert in Germany since the venue closed in March.
Now, one of the orchestra's long-established chamber music ensembles, the Philharmonic Octet, will be live-streaming a performance this Saturday 6 June at 6pm BST, via its digital concert hall (but no audience).
Featuring star horn player Stefan Dohr, the programme of music includes Schubert's Octet, a piece by Hugo Kaun, and the world premiere of Japanese composer Toshio Hosokawa's Octet.
11. Wiesbaden State Theatre
The German concert hall has started inviting audiences to return, but has requested that patrons sit significant distances apart.
The venue's upcoming shows include a ballet evening choreographed by dancers from the Hessian State Ballet on Friday 5 June, a chamber concert, 'The Vivaldi Project' at the Grosses Haus Foyer on Sunday 7 June, and later in the day a performance of the musical My Fair Lady.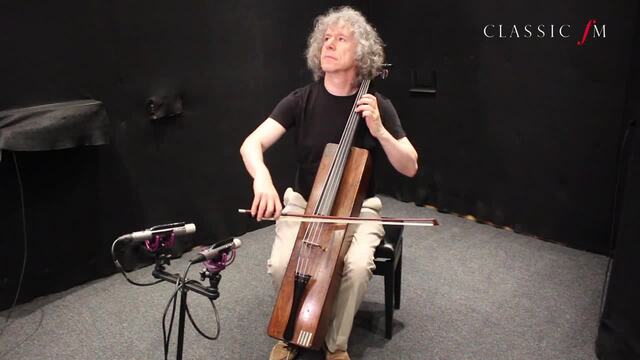 Steven Isserlis plays Bach on a 'trench cello'
12. Czech Philharmonic
Live music is returning to Prague as the Czech orchestra announces a summer concert series, which will be taking place at the city's iconic Rudolfinum.
Audiences, who will all be required to wear a mask, will be hearing music from Mozart, Dvořák, Janáček, Elgar and Puccini, among others.
13. Fidelio Orchestra Café
Clerkenwell, London is welcoming a new café and music venue, Fidelio Orchestra Café, with its first live concert series due to commence from 6 July.
Shows include Bach's Cello Suites performed by Steven Isserlis, along with appearances from Pavel Kolesnikov, Louis Schwizgebel, Samson Tsoy, and more – and these will all be followed by a dinner.
While audiences will be restricted to no more than 25 people per performance, artists have agreed to play the same concert up to five times over to ensure the music remains accessible.
14. Rossini Opera Festival
The annual opera festival set in Pesaro, Italy will be going ahead as planned from 8 to 20 August, complete with new health and safety measures in light of the coronavirus pandemic.
The orchestra will perform from the stalls of Pesaro's Teatro Rossini and the town's outdoor Piazza del Popolo, while audiences will be seated in the theatre's boxes.
As part of Italy's measures for coming out of lockdown, guests will also have their temperatures taken and the festival will only admit those with that of below 37.5°C.