Jean Sibelius (1865-1957)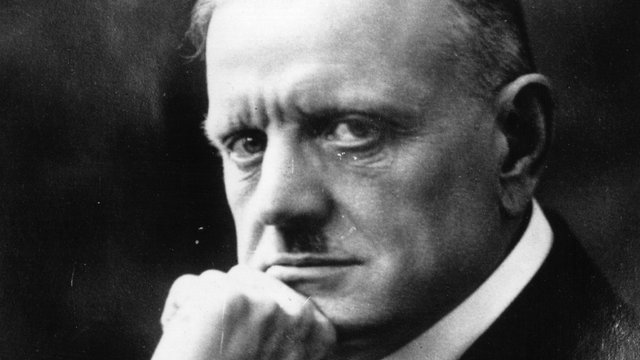 Biography
Life and Music
Although Sibelius displayed an affinity for music from an early age, he was hardly a prodigy. He didn't start formal piano lessons until he was nine, although it was the violin that fired his enthusiasm.

He became obsessed with the idea of becoming a world-class virtuoso. His failure to do so struck a big emotional blow - he got as far as an audition with the Vienna Philharmonic.

Sibelius received a thorough training in composition, but what really set him on the road as a composer was the Berlin premiere of his conductor-composer friend Robert Kajanu's Aino Symphony.

The fearsomely nationalistic young Finn's immediate response was a massive five-movement symphonic poem entitled Kullervo composed in 1892, the year he married Aino Jarnefelt. This was swiftly followed by En Saga, the Karelia Suite, a series of four orchestral Legends (including the much-loved Swan of Tuonela) and Finlandia.

Between 1899 and 1926 Sibelius composed seven symphonies which tantalisingly balance to varying degrees his Classicist roots and Romantic inclinations.

Until the outbreak of the First World War, Sibelius was in demand throughout Europe as a conductor.

Sibelius's last major work was the orchestral tone-poem Tapiola, which points towards the possibility of a new period of creative mastery.

However, with over 30 years of his life remaining, Sibelius virtually laid his composing pen to rest.

For several years he worked secretively on an Eighth Symphony, but this was later consigned to the fire.

He remains one of the few 20th-century composers to have become a legend within his own lifetime.

Did you know?
Sibelius was actually given the first name Johan when he was born; that is the Finnish version of the English name John. But when he found out his uncle had turned his name into Jean, which is the French version of John, Sibelius decided to do the same.
View more