Daniel Barenboim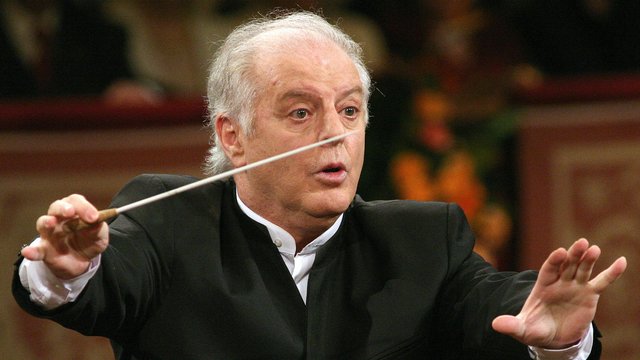 Barenboim's performances of Beethoven's Sonatas became legendary and he was one of the first musicians in the modern era to revive the idea of performing Mozart's piano concertos without a conductor, directing them instead from the keyboard - as Mozart himself used to do.

In 1967, Barenboim married the classical cellist Jaqueline du Pre. They remained married until du Pre's death in 1987.

Daniel Barenboim released his book, 'La Musica Sveglia il Tempo' (Music Awakens Time) in 2007. He was also made an honorary patron of the Japan Art Association when he received the 2007 Praemium Imperiale in Japan. The prize, created to honour artists whose work has had a significant international impact, comes with an award of 15 million yen.

At the very pinnacle of his profession for more than 40 years, Barenboim is renowned for his longstanding relationships with some of the world's finest orchestras - the Chicago Symphony, the Berlin Staatskapelle, and the Berlin Philharmonic, as well as the Berlin Staatsoper Unter den Linden, where he was artistic director for many years.

While the pianist and conductor is best known for his closeness to the great masterworks of Austro-German Classical and Romantic music - Mozart, Beethoven, Brahms, Bruckner, Wagner - he's also a strong supporter of living composers.

Did you know?
Barenboim guest-conducts at the annual Wagner festival at Bayreuth, where he has achieved fabulous musical results down the years.
View more
Discover Daniel Barenboim
Best Daniel Barenboim recordings
Most read Daniel Barenboim features