Giacomo Puccini (1858–1924)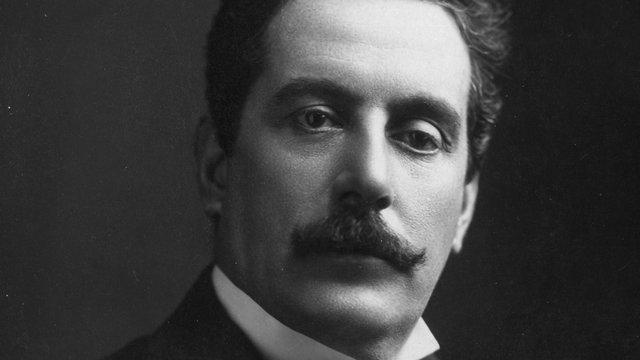 Biography
Life and Music
Judged by contemporary standards, Puccini was something of a conservative. He described Stravinsky's Rite of Spring as "the creation of a madman".

Puccini could hardly have wished for a better start then with his first opera Le Villi which was premiered in May 1884. Even the critics loved it, one journalist excitedly referring to Puccini as the "next Bizet or Massenet".

La Boheme, premiered by Toscanini in 1896 and arguably Puccini's finest opera, caused the critics all sorts of problems, both in terms of the 'Oriental' harmonies of the third act and its generally fast-moving, almost conversational styles.

The premiere of Madam Butterfly in 1904 was greeted by an uproar of jeers, whistles and farmyard noises, largely engineered by Puccini's enemies who were by this time understandably worried about his rapid rise to fame.

In 1908 alone, Tosca was heard in 53 French opera houses, 12 in Spain, eight in both Austria and Germany and three in Switzerland.

Puccini's final opera Turandot was left incomplete at the time of his death from heart failure, and was completed from his sketches by Franco Alfano in time for its 1926 premiere. Nonetheless it scored a resounding success and remains one of the few 20th-century operas to have sustained a firm foothold in opera houses throughout the world.

The last word should go to Puccini himself who, when working on his final opera Turandot, commented: "Almighty God touched me with his little finger and said: "Write for the theatre - mind, only for the theatre. And I have obeyed his supreme command".

Did you know?
Puccini composed Turandot, which includes one of the most famous arias ever written, Nessun Dorma. You might have heard it being sung at football matches, where it has become very popular due to The Three Tenors.
View more