Ralph Vaughan Williams (1872–1958)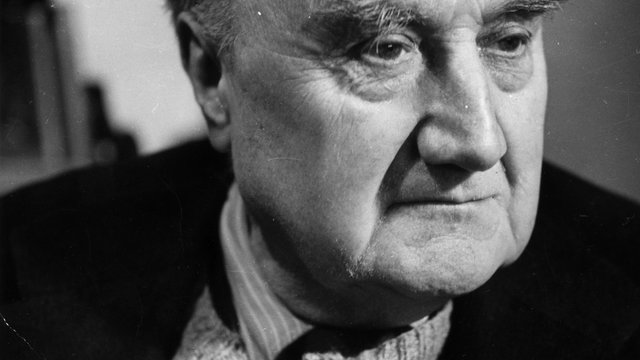 Biography
Life and Music
Ralph's interest in music began at an early age, when in addition to playing the violin, viola, piano and organ he became increasingly interested in composition.

He studied at the Royal College of Music alongside Gustav Holst, then for three years at Trinity College, Cambridge, where he was a pupil of Parry, Charles Wood and Stanford.

Ralph's early work was influenced by his dissatisfaction with the English music scene. He decided to draw on native resources, rather than turning to foreign influences, therefore English folksong became a pivotal part of his composition.

Ralph's first big public success came in 1910 at the premiere of his Fantasia on a Theme of Thomas Tallis, before achieving even greater praise for A London Symphony.

During the First World War Ralph volunteered himself into army life until the armistice when he was appointed director of music for the First Army of the British Expeditionary Force.

By 1919, Vaughan Williams had returned to the Royal College of Music as a member of the teaching staff and soon became conductor of the Bach Choir and the Handel Society.

At the age of 70, Ralph moved into a new genre of film music. He wrote the music for Scott of the Antarctica in 1948, from which he developed his Symphonia Antartica.
Ralph died peacefully in August 1958 and his ashes were placed by the grave of Henry Purcell in Westminster Abbey.

By 1994 the Ralph Vaughan Williams Society had been founded with the aim to widen knowledge, understanding and appreciation of the composer and to encourage the performance of his works.

Did you know?
By the end of his life, Vaughan Williams had composed in almost every genre, having written nine symphonies, six operas, a ballet and a variety of hymn tunes and scores for the stage and screen.
View more
Top Vaughan Williams pieces
Read more about Vaughan Williams