John Williams (1932-present)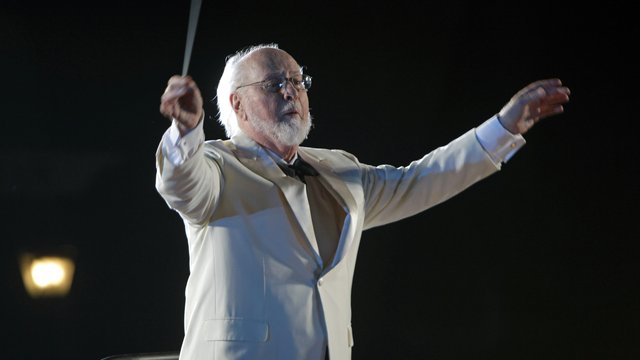 Biography
Life and Music
He was born in New York but moved to Los Angeles with his family when he was 16. He attended UCLA and studied composition with Mario Castelnuovo-Tedesco.

After service in the Air Force, Williams returned to New York to attend Juilliard where he studied piano with Rosina Lhevinne. He also worked as a jazz pianist in both clubs and on recordings.

Williams moved back to Los Angeles and began his career in film studios working with such composers as Bernard Herrmann, Alfred Newman, and Franz Waxman.

He went on to write music for many television programmes in the 1960s, winning two Emmys for his work.

Beginning with his first screen credit, for Because They're Young, Williams' career as a composer of film scores gathered steady momentum.

In 1974 Steven Spielberg came to John Williams after being moved by his score to The Reivers to score Sugarland Express. It was the beginning of one of the greatest film composer/director collaborations ever.

His first Oscar was for his adaption of the music for the screen version of Fiddler on the Roof. In 1976 he received his second for Jaws. In 1978, an Oscar for Star Wars followed in a competition that included his score for Close Encounters of the Third Kind. Oscars were also awarded for E.T. and the haunting Schindler's List soundtrack.

Williams has composed the music and served as music director for more than seventy-five films.

In addition to his film music, Williams has written many concert pieces including two symphonies, a bassoon concerto, a cello concerto, concertos for flute and violin, a trumpet concerto, and concertos for clarinet and tuba.

Did you know?
Williams has received 50 Academy Award nominations.
View more
Most shared John Williams features