Antonin Dvořák (1841–1904)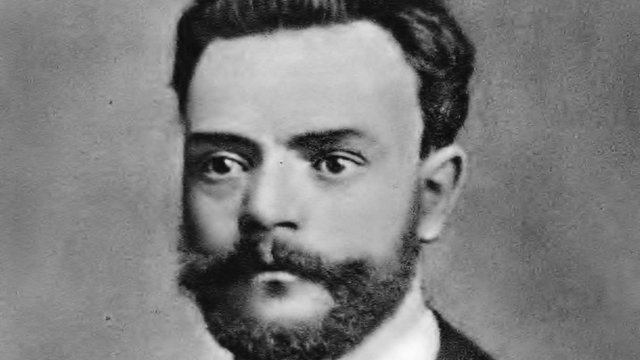 Antonín Dvořák (1841–1904)
Life and Music
Antonin Dvorak was born the eldest of eight children in a small village north of Prague. Folk music accompanied every occasion, and Dvorak soon joined his father in the local band. He studied organ, violin, piano and, less successfully, German.

In 1871, still with none of his music publicly performed or published, he left the orchestra to concentrate on composing, scratching a living by giving piano lessons.

Antonin and Anna were wed on 17 November 1873 and enjoyed a long and fruitful marriage.

In 1877, on recommendation by Brahms, the publisher Simrock commissioned Dvorak to write some Slavonic Dances for piano duet, aimed at the lucrative domestic market. Dvorak fast became an international celebrity, in some places almost overnight. In Berlin the sheet music sold out in one day.

In 1891 Dvorak got an offer from Mrs Jeannette Thurber, the wife of a millionaire businessman, who wanted him as Director of the New Conservatory of Music in New York. For a little teaching and conducting, with four month's vacation, he would receive the unimaginable salary of $15, 000 - 25 times what he was paid in Prague, and worth about £500,000 in today's terms.

The Dvoraks sailed to New York in autumn 1892, and their time in America produced three of his most famous works, the String Quartet No.12, 'American', the Cello Concerto in B minor; and the 'New World' Symphony.

The last years of his life, Dvorak was content. He composed some short orchestral works and wrote his operatic masterpiece, Rusalka.

When he died of a heart attack after a short illness, he was mourned as a national hero, and his music has remained popular ever since.

Did you know?
Dvorak was absolutely mad about trains and everything to do with them. When he was a teacher, he would always ask his pupils to describe in detail any train journeys that they had recently made!
View more