Richard Strauss (1864–1949)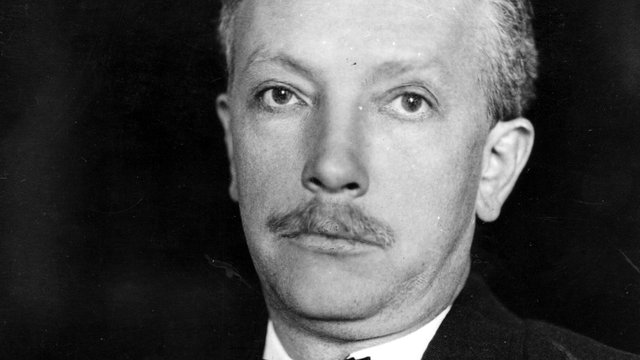 Biography
Life and Music

Strauss began composing seriously at the age of six.

Strauss demonstrated his mastery of miniature forms with his first published set of a remarkable output of some 200 songs.

A move to the court opera at Munich in 1886 broadened Strauss's conducting experience and allowed sufficient 'spare' time for him to compose the first of his spectacular series of tone poems: Tod und Verklärung ('Death and Transfiguration'), Don Juan and Macbeth.

In 1889, Strauss was appointed principal conductor of the Weimar Court Orchestra.

In 1894 he produced his first opera, Guntram, and fell in love with the leading soprano, Pauline de Ahna, who stayed with him to the end, outliving him by just a few months.

Some of his hits include: Till Eulenspiegels Lustige Streiche, Also Sprach Zarathustra, Don Quixote, the semi-autobiographical Ein Heldenleben ('A Hero's Life') and the less inspired and indulgently autobiographical Symphonia Domestica.

Strauss's musical activities during the inter-war years were dominated by conducting and a series of operas - including Intermezzo, Arabella and Daphne - which embrace an easily assimilated lyricism and charm.

Strauss got a bumpy ride from the Nazis. In 1933, Goebbels appointed him, without prior consultation, head of the Reichsmusikkammer (Hitler's commission for music) but Strauss was removed in 1935 because of his collaboration with Jewish librettist Stefan Zweig on the opera Die Schweigsame Frau.

Did you know?

Strauss's ten golden rules for budding young conductors contained the gem: "Never look at the brass, it only encourages them - if you can hear them at all, they are too loud".
View more
Top Strauss pieces
Also Sprach Zarathustra Opus 30 (1)
Richard Strauss (1864-1949 : Germany)
Conductor: Bernard Haitink
Ensemble: Royal Concertgebouw Orchestra
Record label: Philips Classics
Catalogue ID: 4422812
Four Last Songs (4) Richard Strauss

Conductor: Georges Sébastian

Ensemble: Orchestra of the Städtische Oper Berlin

Soloists: Kirsten Flagstad

Record label: Audite

Catalogue ID: AUDITE 23416
Violin Sonata in Eb major Opus 18 (2)
Richard Strauss (1864-1949 : Germany)
Soloists: Sarah Chang; Wolfgang Sawallisch
Record label: EMI
Catalogue ID: CDC 5568702