Wolfgang Amadeus Mozart (1756–1791)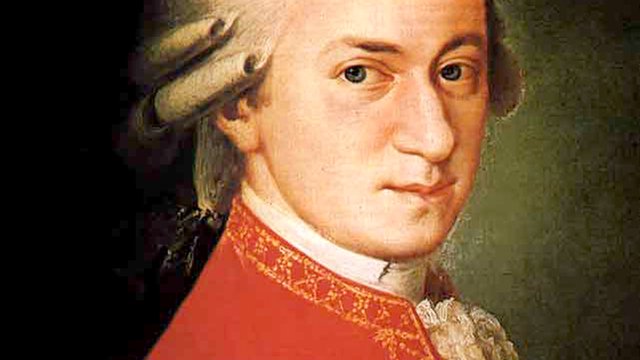 Biography
Mozart was born in Salzburg, in 1756. Mozart's father, Leopold, was an ambitious composer and violinist.

Though he was and still is considered a genius, he was also tactless, arrogant and had a scatological sense of humour.

Mozart composed his first opera, Apollo et Hyacinthus when he was only 11. A year later the Emperor Joseph II commissioned him to write La finta semplice.

In August 1782 he married Constanze Weber. The Mozarts' marriage seemed to be a happy one. Constanze was easy-going, free-spending and usually pregnant. Only two of their six children survived.

Post-marriage, some of Mozart's best started to appear -the Haffner and Linz symphonies and five string quartets, for example.

Between 1784 and 1786, he composed nine piano concertos and three of these concurrently with The Marriage of Figaro.

The year 1787 saw the premiere of Mozart's second opera, Don Giovanni.

Mozart had a great run of successes in his final years - Eine Kleine Nachtmusik and the Clarinet Quintet in A, three of his 41 symphonies; Cosí fan Tutte, three piano trios, the Coronation piano concerto, two piano sonatas and three string quartets.

His health began to fail and his work rate slowed in 1790. He got better, though, and in 1791 alone composed the most famous The Magic Flute, the Requiem (unfinished), and the Clarinet Concerto.

Mozart did not live long enough to complete his Requiem. He died in Vienna, in 1791, before his 36th birthday.
View more
The Fast and Friendly Guide to Mozart
01:47
Most shared Mozart features