Maria Callas biopic starring Angelina Jolie: cast, plot release date and music in 'Maria' revealed
10 October 2023, 11:32 | Updated: 10 October 2023, 17:16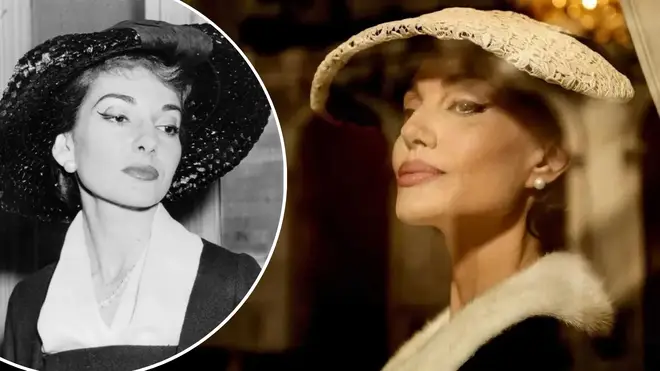 Maria Callas, arguably the 20th century's most influential opera singer, will be portrayed by Angelina Jolie in a new film by Pablo Larraín.
Angelina Jolie is starring as 'La Divina', the legendary opera diva Maria Callas, in a new biopic from Chilean director Pablo Larraín.
Maria is set during the singer's final days in 1970s Paris, and is based on "true accounts" of Callas' life – one filled with music, passion and tragedy. The film is due to be released in 2024.
The biopic is directed by Larraín (Jackie) and with a screenplay by Steven Knight (Peaky Blinders). Larraín and Knight previously collaborated on the 2021 biopic Spencer, starring Kristen Stewart as Diana, former Princess of Wales.
Larraín added: "Having the chance to combine my two most deep and personal passions, cinema and opera, has been a long-awaited dream. To do this with Angelina, a supremely brave and curious artist, is a fascinating opportunity. A true gift."
Here's everything you need to know so far about Maria (2024).
Read more: First look at 'Maria' biopic as Angelina Jolie becomes legendary opera star Maria Callas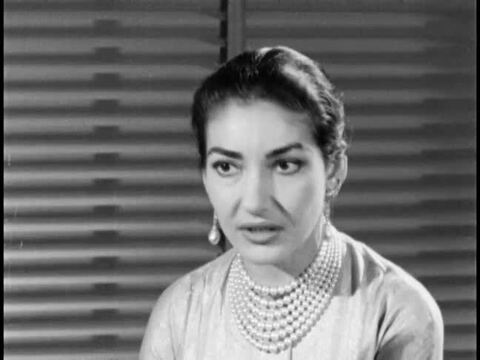 Opera diva Maria Callas interviewed at Savoy Hotel: 'Well, I don't know what you mean by tempestuous'
What is the plot of 'Maria'?
Maria will tell "the tumultuous, beautiful and tragic story of the life of the world's greatest opera singer, relived and re-imagined during her final days in 1970s Paris", according to a press release.
Hailed by Leonard Bernstein as "the Bible of opera", Callas remains one of opera's most adored figures.
A leading exponent of the bel canto works of Bellini and Rossini, the New York-born Greek soprano was also widely celebrated for her Verdi and Puccini interpretations; a recording of her singing Tosca in 1952 is considered unparalleled.
Callas' story has also been coloured by events in her personal life, including her relationship with Aristotle Onassis who left her unexpectedly to marry Jackie Kennedy, the former first lady of the United States.
The singer spent the last years of her life living in isolation in Paris and died of a heart attack aged just 53.
Read more: Who was Maria Callas and why is she one of the greatest opera singers of all time?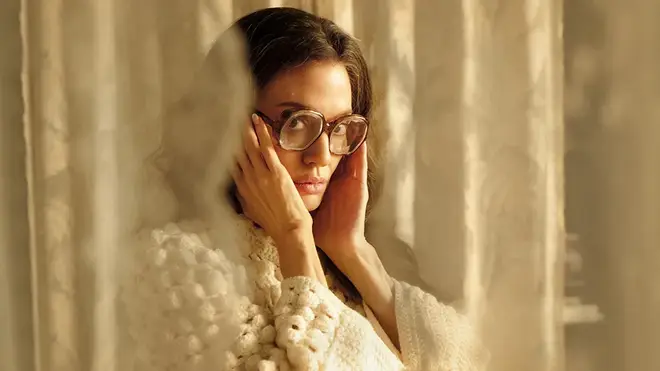 Who is cast in 'Maria'?
Angelina Jolie will play the American-born, Greek soprano Maria Callas. The American actor told The Hollywood Reporter in 2022: "I take very seriously the responsibility to Maria's life and legacy. I will give all I can to meet the challenge.
"Pablo Larraín is a director I have long admired. To be allowed the chance to tell more of Maria's story with him, and with a script by Steven Knight, is a dream."
The cast also includes Pierfrancesco Favino, Alba Rohrwacher, Haluk Bilginer, Kodi Smit-McPhee (Elvis) and Valeria Golino (Portrait of a Lady on Fire).
What is the music in 'Maria' and will Angelina Jolie be singing?
It is yet to be confirmed whether Jolie will provide any vocals for the film, or if any singing will be dubbed by an opera singer as Renée Fleming did for Julianne Moore in Bel Canto – or indeed, whether some of Callas' own recordings will be used, as in Bohemian Rhapsody.
The biopic might just as likely use archive footage of Callas herself singing.
No details of the music have been released so far.
Read more: 'Maestro': Everything you need to know about Bradley Cooper's Leonard Bernstein biopic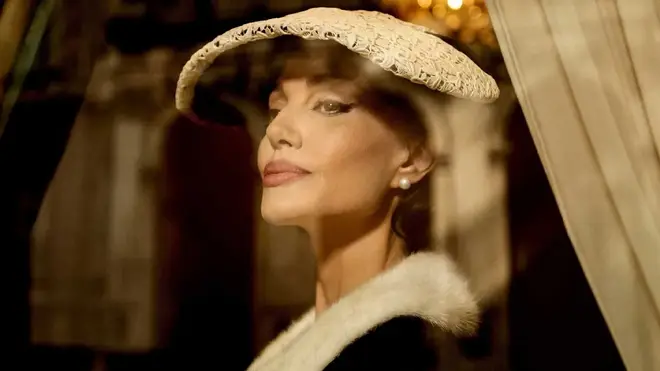 When will 'Maria' be released?
Filming for Maria is slated to start in October 2023 and wrap by the end of December of the same year.
Shooting will take place over eight weeks across Europe, in Paris (France), Greece, Budapest (Hungary) and Milan (Italy). Hungary is notably where Jolie made her own directing debut 13 years prior, as she filmed the 2011 war drama, In the Land of Blood and Honey, in the cities of Budapest and Esztergom in 2010.
The independent production has signed to a SAG-AFTRA interim agreement allowing it to begin filming now.
The biopic will be produced by Fabula Pictures' Juan de Dios Larraín, Fremantle Company's Apartment Pictures' Lorenzo Mieli, and Komlizen Film's Jonas Dornbach.