Andrea Bocelli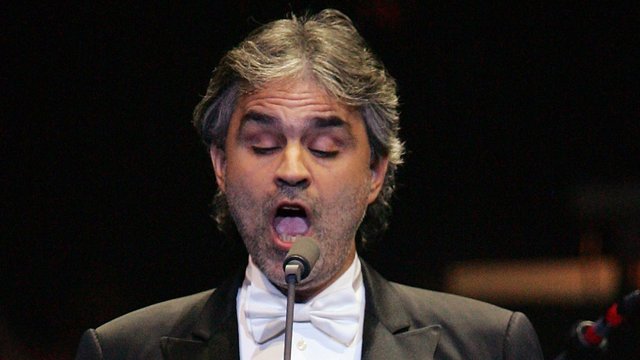 Andrea Bocelli was born on September 22nd 1958 in Tuscany, Italy. He was born with congenital glaucoma, and was blinded at the age of 12 by a brain hemorrhage, which he suffered when hit on the head playing football.

As a child he played the church organ and at the age of 12 he won his first award - the Margherita d'Oro in Viareggio - singing 'O Sole Mio'.

In the years following his breakthrough success, Andrea performed at Paris, Bologna, Torre del Lago, the Vatican and the White House.

Bocelli is best-known for his performance with Sarah Brightman on the song 'Con Te Partirò' ('Time to Say Goodbye), the classical pop duet which broke sales records and topped charts across Europe for months in 1996.

Bocelli has toured North and South America with Celine Dion and appeared in the first ever live opera broadcast in its entirety on the internet.

He has continued to expand his career with live appearances at world class events, including singing during the NBA's 2006 All-Star Weekend in Houston and singing 'Because we Believe', from his 2006 album Amore, during the Closing Ceremony of the 2006 Winter Olympics in Torino, Italy.

In 2010 Bocelli was awarded his own star on the Hollywood Walk of Fame.

2012 saw Bocelli receive the Classic BRIT Award for Outstanding International Artist. Her performed 'Amazing Grace' at the awards ceremony.

Bocelli's 2013 album Passione saw him return to his roots with an album of Neapolitan pop songs and duets with singers like Jennifer Lopez and Nelly Furtado.

Did you know?
Andrea trained to become a lawyer, but after practising for a year, he decided a legal profession wasn't for him and took up music full-time.
View more
Best Andrea Bocelli recordings
Con te partirò (It's Time to Say Goodbye)
Andrea Bocelli