Felix Mendelssohn (1809-1847)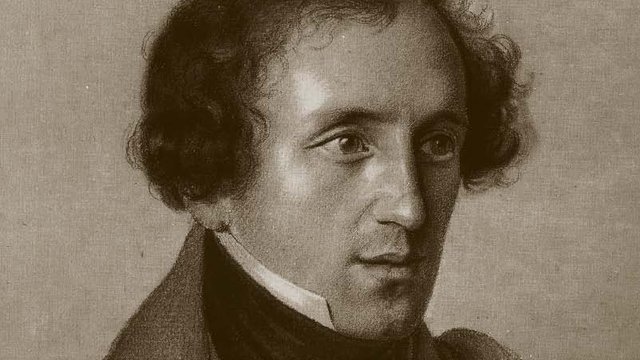 Biography
Mendelssohn was born into a prosperous middle-class family that played host to many distinguished guests.

By the time Felix was 12, he had already produced four operas, 12 string symphonies and a large quantity of chamber and piano music.

If Mendelssohn's early progress had been nothing short of phenomenal, no one could have predicted what was shortly to follow: an astonishingly accomplished String Octet in 1825 and, only a year later, the magical overture to A Midsummer Night's Dream, arguably two of the most stunning displays of youthful talent in western music.

During the summer of 1834 Mendelssohn was appointed music director of the Leipzig Gewandhaus Orchestra.

In 1837 he married Cecile Jeanrenaud. It was an inspired partnership, one which - to Felix's great relief - gained the approval of Fanny and produced no fewer than five children.

In 1842 Felix enjoyed his first personal contact with the young Queen Victoria and her consort, Prince Albert. In gratitude, he dedicated his 'Scottish' Symphony to the Queen.

British people quickly took Felix Mendelssohn into their hearts. Indeed, such was the 37-year-old Mendelssohn's impact in England that in 1846 he directed the first performance of his new oratorio, Elijah, as the chief attraction of the Birmingham Festival.

In March 1847 Mendelssohn's sister Fanny died, prematurely dealing an incalculable emotional blow to the composer. He never fully recovered, and following a slight stroke died in November of the same year. Queen Victoria was distraught: "We were horrified, astounded and distressed to read in the papers of the death of Mendelssohn, the greatest musical genius since Mozart and the most amiable man."

Did you know?
Mendelssohn was one of the first conductors to use a baton to beat time when he stood in front of the orchestra.
View more
Read more about Felix Mendelssohn