The return of live classical music: best concerts, festivals and venues returning this summer
20 July 2021, 11:58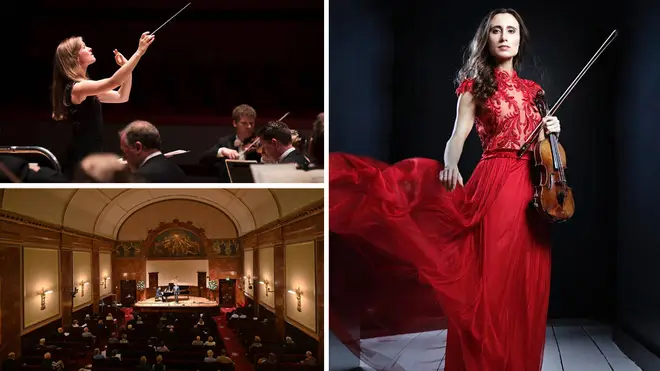 Indoor live music with a full capacity audience can return in the UK, as of 19 July. But what venues will open, and which orchestras are returning?
This is the week many industries have been waiting for: after months of empty seats and closed drapes, concert halls, theatres and other entertainment spaces are finally able to invite audiences back at full capacity.
It's the most significant lifting of restrictions in Prime Minister Boris Johnson's roadmap, and it allows live music to start the long process to getting back on its feet – although not without complications, as we have seen from the cancellations to Andrew Lloyd Webber's Cinderella.
Here are some of the classical music concert series, venues and festivals that have plans to welcome in-person audiences back so far.
Read more: What are the rules at classical music concerts from 19 July? From face masks and QR codes to social distancing
What live classical music is restarting in the UK?
London Symphony Orchestra, Classic FM's Orchestra in the City of London
When? 15 August 2021
Where? Trafalgar Square, London
Tickets: lso.co.uk/whats-on/bmw-classics
Sir Simon Rattle and London Symphony Orchestra (LSO), Classic FM's Orchestra in the City of London, presents BMW Classics 2021 – a free, open-air summer concert, celebrating a new generation of classical music stars. The LSO will perform with young musicians from the pioneering LSO East London Academy and 14-year-old violinist Leia Zhu.
When? Summer 2021
Where? Kings Place, London
Tickets: www.kingsplace.co.uk
Kings Place in London is opening its doors to live concert audiences once again. In its London Unwrapped, Family Concerts, Classical and Contemporary Classical, and other series, wonderful music and great artists – from Gabriela Montero to Errolyn Wallen – are showcased in the flesh once again.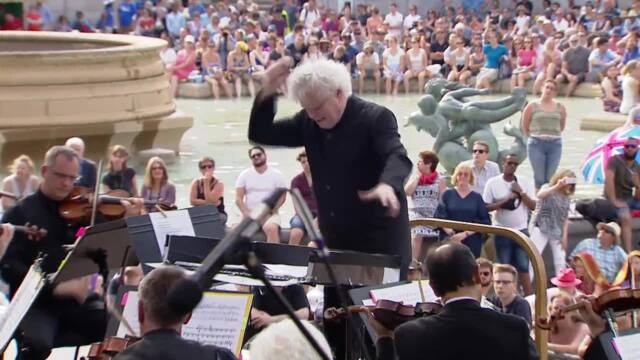 Simon Rattle conducts the LSO in London's Trafalgar Square
Royal Liverpool Philharmonic, Classic FM's Orchestra in North-West England
When? May – July
Where? Philharmonic Hall, Liverpool
Tickets and full listings: www.liverpoolphil.com
The Liverpool home of the iconic Royal Liverpool Philharmonic Orchestra (RLPO), Classic FM's Orchestra in North West England flings its doors open once again for ticketed concerts. Tickets are already selling fast – don't miss the opportunity to book concerts featuring Vasily Petrenko, RLPO's new chief conductor as of September, Domingo Hindoyan, and many more.
Opera North, Classic FM's Opera Company in the UK
When? June onwards
Where? Leeds Grand Theatre
Tickets and full listings: www.operanorth.co.uk
Classic FM's Opera Company in the UK reopens to audiences this Autumn, with Bizet's Carmen, Bernstein's Trouble in Tahiti and West Side Story Symphonic Suite, and Verdi's Rigoletto on the bill. This will be Opera North's first full season and tour in the wake of the COVID-19 pandemic. Tickets will be on sale from June, with audience capacities following the most up-to-date government guidelines. Before that – there are also limited spaces to see the company's concert production of Beethoven's Fidelio.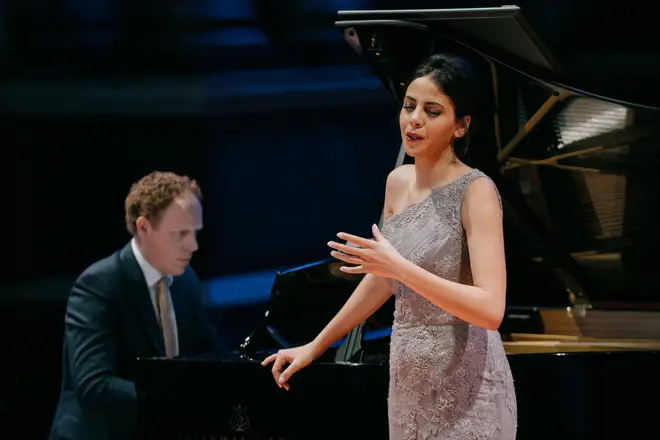 When? Friday 16 – Sunday 25 July 2021
Where? Scottish Borders
Tickets and full listings: www.musicatpaxton.co.uk
Live chamber music is returning to the Scottish borders in the Music at Paxton Festival. Classical heavy hitters like pianists Imogen Cooper, Anna Tilbrook and Steven Osborne, tenor James Gilchrist, and soprano Elizabeth Watts will bring a programme of music by Schubert, Strauss, Britten, Dvořák and more to the summer event. With performances from morning until dusk, the festival promises a classical something for everyone…
When? Autumn 2021
Where? Various (check website for details)
Tickets and full listings: www.armonico.org.uk/whats-on
Baroque specialist choir and orchestra Armonico Consort celebrates a return to the stages and spaces of the UK, with its 20th anniversary Autumn season. Tickets are available to attend, in person, wonderful live performances of Bach's St Matthew Passion, Orff's epic Carmina Burana, Vivaldi's Four Seasons with brilliant violinist Jennifer Pike, and much more.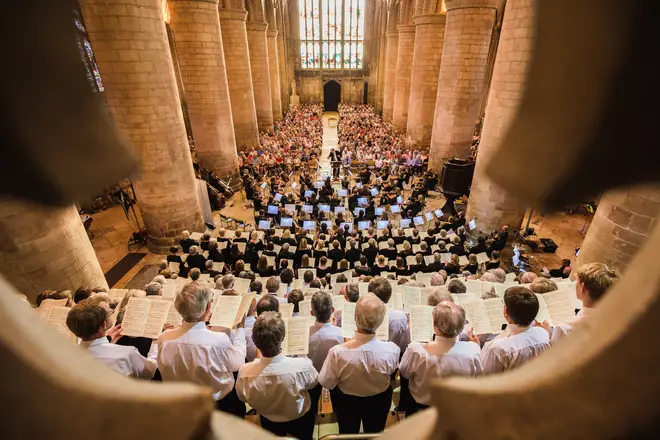 Live From London – Summer
When? 4 July - 22 August
Where? VOCES8 Centre, City of London
Tickets and full listings: https://voces8.foundation/livefromlondon-summer
The VOCES8 Foundation hosts a new instalment of its new festival offering, Live From London. One year on from the initial LIVE From London festival, the summer edition explores cycles of renewal and regeneration in nature and spirit. VOCES8 will appear in every performance, with other stellar artists on the roster being The King's Singers, Chineke!, ORA Singers, Mary Bevan, and a star quartet of Jack Liebeck, Sheku Kanneh-Mason, Julian Bliss and Katya Apekisheva. The festival invites limited in-person audiences as well as being streamed online in full.
Introducing Fidelio Orchestra Cafe
Philharmonia Orchestra, Classic FM's Orchestra on Tour
When? June onwards
Where? London, Worcester and Canterbury
Tickets and full listings: philharmonia.co.uk
The Philharmonia Orchestra is inviting reduced capacity audiences to attend concerts from June onwards. Classic FM's Orchestra in Tour performs Beethoven, Bach, Copland, Vaughan Williams and many more at London's Royal Festival Hall, Worcester Cathedral, and The Marlowe in Canterbury. As well as being the final concerts of chief conductor Esa-Pekka Salonen, the selection concerts invites starry soloists, including legendary pianist Mitsuko Uchida and violinist Randall Goosby.
The Halle - Manchester's Orchestra Since 1858
• The Sixteen's Choral Pilgrimage 2021, The Voices of Classic FM
When? 5 June – 16 October
Where? Various venues around the UK
Tickets and full listings: thesixteen.com/the-choral-pilgrimage-2021
The Sixteen, the Voices of Classic FM, take to the road for their 2021 Choral Pilgrimage, performing at cathedrals and abbeys all over the country in their 20th anniversary pilgrimage – first for limited audiences of Sixteen patrons only and then, in Autumn, for bigger audiences once again. Enjoy a choral feasts of Victoria, Josquin Allegri and more.
Spitalfields Music Festival
When? 1 – 31 July
Where? Spitalfields, London
Tickets and full listings: spitalfieldsmusic.org.uk/events/spitalfields-music-festival-2021
Spitalfields Music is forging ahead with a festival this summer, with events reformatted to respond to COVID restrictions. Highlights include the London Symphony Chorus' world premiere performances of Errollyn Wallen's After Winter and Howard Goodall's Never to Forget  in a concert that celebrates the kindness of strangers – and commemorates the NHS workers who lost their lives during the coronavirus pandemic. There's also an immersive installation at the historic George Tavern: Alicia Jane Turner's sound and video installation, a place to call home, exploring LGBTQI+ culture and spaces.
Buxton International Festival
When? 8 – 25 July
Where? Buxton, Derbyshire
Tickets and full listings: buxtonfestival.co.uk
Buxton's annual celebration of the very best opera, music and books in the heart of the beautiful Peak District is going ahead this July. Violinist Jennifer Pike is this year's artist in residence, and the line up is packed with top classical artists.
Read more: Violinist Jennifer Pike – 'Limited freedom of movement is disastrous for the arts'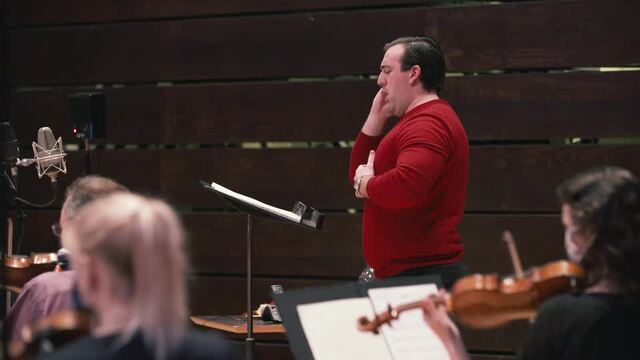 Star tenor Freddie De Tommaso's debut album 'Passione'
When? June – July
Where? The Temple, London
Tickets and full listings: www.templemusic.org/concerts
A brilliant roster of artists, including tenor Mark Padmore, bass-baritone Roderick Williams and saxophonist Amy Dickson, are invited to perform to audiences again at the historic Temple Church in the heart of London. The Temple Music Foundation has been hosting classical concerts in the unique and historic spaces of The Temple in London's legal quarter for over 17 years. During the COVID-19 pandemic, musicians have continued to perform virtually in the 'Temple Music at Home' series.
Edinburgh International Festival
When? 7 – 29 August
Where? Edinburgh
Tickets and full listings: www.eif.co.uk/whats-on
Edinburgh International Festival (EIF) is set to go ahead this summer, and will take place in large outdoor marquees made for the three-week event.
Read more: Edinburgh International Festival to go ahead completely outdoors, for first time ever
London Symphony Orchestra, Classic FM's Orchestra in the City of London
When? 18 May – 25 Sept
Where? Barbican, LSO St Luke's & Royal Albert Hall, London
Tickets and full listings: lso.co.uk/whats-on
The London Symphony Orchestra (LSO) is inviting socially-distanced audiences to some brilliant concerts once lockdown restrictions lift further on May 17. From Tuesday 18 May, there are opportunities to see this world-class orchestra in the flesh once again – at The Barbican, LSO St Luke's and, later in the year, at Royal Albert Hall for a fantastic Star Wars orchestral extravaganza.
When? 28 May onwards
Where? London
Tickets and full listings: www.southbankcentre.co.uk/whats-on
London's Southbank Centre reopens for classical music on Friday 28 May, when Chineke! Orchestra and star cellist Sheku-Kanneh Mason launch the re-opening of Royal Festival Hall as part of the centre's four-month reopening programme, Summer Reunion. They will join forces for Dvořák's Cello Concerto. The following day, the Royal Philharmonic Orchestra will bring families together for its popular format, 'Noisy Kids: Heroes & Villains' and the same weekend will see Anoushka Shankar perform, continuing her role as the Southbank Centre's Associate Artist. Other highlights in Summer Reunion include Esa-Pekka Salonen's last performance with the Philharmonia Orchestra as its principal conductor, and Vasily Petrenko conducting the Royal Philharmonic Orchestra in Vaughan Williams, in his current role of music director designate.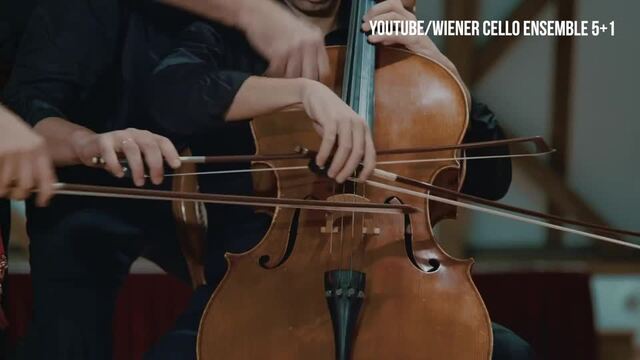 Four cellists play Ravel's Bolero on just one instrument
When? 9 July and 28 August.
Where? Underbelly Hoxton, London
Tickets and full listings: www.throughthenoise.co.uk
A new platform has popped up inviting music lovers to support artists through crowdfunding. The through the noise initiative invites financial backing in return for tickets to chosen classical music events, which are dubbed noisenights. The format of the events themselves is inspired by jazz club bills, with two identical 45-60 minute classical 'sets': one early evening rush-hour performance; and a later performance, which is followed by live jazz, funk and afrobeat acts – and a late-licensed bar. noisenight one will feature cellist Laura van der Heijden and violinist Max Baillie performing Kodály, Bach, Bartok and their own arrangements of folk music. noisenight two will feature the Chineke! Duo (Sarah Daramy-Williams and Natalia Senior-Brown) performing pieces by Errollyn Wallen and Joseph Boulogne, among others.
When? 17 – 24 July
Where? St David's Hall, Cardiff
Tickets and full listings: www.welshproms.com
The 35th season of the Welsh Proms will take place from Saturday 17 to Saturday 24 July.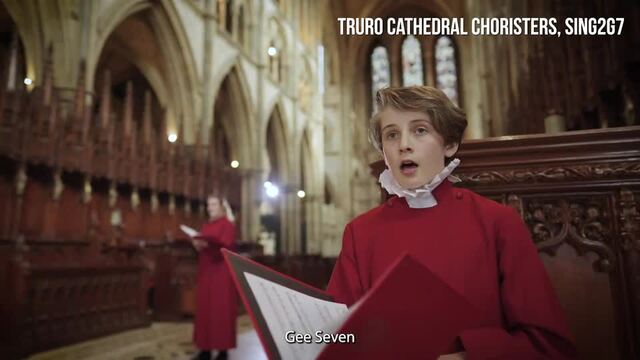 #Sing2G7: Truro Cathedral Choristers sing 'Gee Seven' by Sir Tim Rice and Peter Hobbs'
When? 22 – 25 October
Where? Brecon Cathedral, Powys
Tickets and full listings: www.breconbaroquefestival.com
2021 will see Brecon Baroque Festival launch a three-year adventure in the company of J.S. Bach, live and online, from Brecon. From 2021 to 2023, artistic director Rachel Podger will lead her own ensemble, Brecon Baroque, and a line-up of guest artists to explore, year by year, the context of Bach's life and his music.
Read more: 15 pop songs you didn't know were inspired by J.S. Bach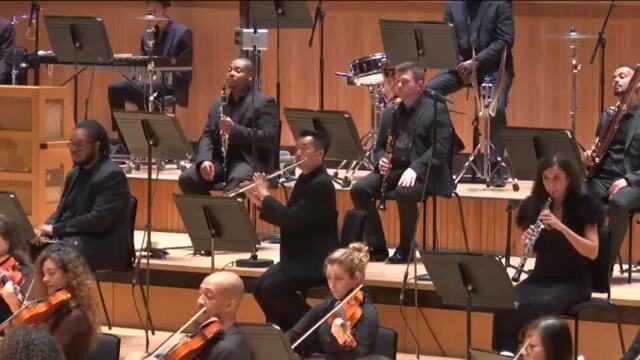 Chineke! Orchestra plays Florence Price Symphony No. 1 in E minor
Bournemouth Symphony Orchestra, Classic FM's Orchestra in the South of England
When? 10 June – 12 August
Where? Lighthouse, Poole
Tickets and full listings: bsolive.com
Classic FM's Orchestra in the South of England, Bournemouth Symphony Orchestra (BSO), returns to its home concert hall, Lighthouse Poole, with a wonderful programme of live music for distanced audiences. Hallelujah to that – and highlights of Tchaikovsky, Mozart, Copland and many more. Plus – there are some Classic FM-themed concerts on the bill: 'Smooth Classics' and 'Classical Extravaganza: Hall of Fame', both conducted by Stephen Bell.
We will be adding more venues and events as they open and are announced.