The return of live classical music: concerts, festivals and venues that are opening this summer
4 May 2021, 18:09 | Updated: 4 May 2021, 18:25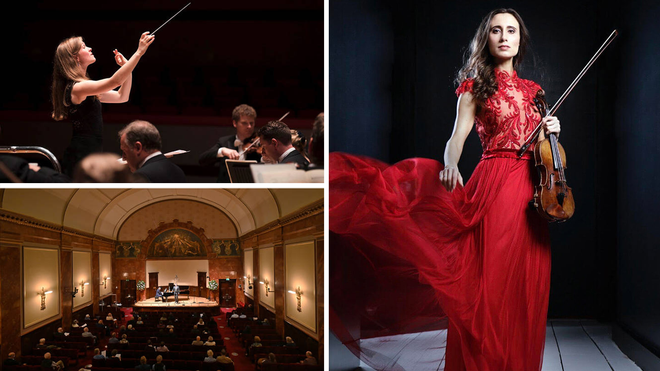 Indoor live music with a restricted audience can return on 17 May in the UK, according to the government's roadmap out of lockdown. But what venues will open, and which orchestras are returning?
On 22 February 2021, PM Boris Johnson announced his roadmap taking England 'irreversibly' out of lockdown. Following the success of the UK's monumental vaccine effort, dates have been set for a slow opening up of society, and welcoming of people back into public spaces for leisure – as long as crucial criteria around controlling the coronavirus pandemic in the UK are being met.
From 17 May, people will be invited to return to indoor venues, including concert halls, theatres and other entertainment spaces such as cinemas, play areas, and indoor dining at restaurants and pubs.
It's one of the most significant liftings of restrictions in Johnson's roadmap, and it allows live music to finally return, albeit with restricted audiences.
Here are some of the classical music concert series, venues and festivals that have plans to welcome in-person audiences back so far.
Read more: What is the UK government's latest guidance for rehearsals, concerts and live music venues? >
What live classical music is restarting in the UK?
City of Birmingham Symphony Orchestra, Classic FM's Orchestra in the Midlands
When? Wednesdays, 19 May – 7 July
Where? Symphony Hall, Birmingham
Tickets and full listings: cbso.co.uk/whats-on
The City of Birmingham Symphony Orchestra (CBSO), Classic FM's Orchestra in the Midlands, is returning to its home venue, Symphony Hall, for a series of socially-distanced concerts. Highlights include CBSO's music director, Mirga Gražinytė-Tyla conducting music by Thomas Adès, Weinberg and Mahler, and Edward Gardner conducting for concerto appearances by pianist Stephen Hough and violinist Alina Ibragimova. What a thrill to see a world-renowned orchestra and soloists in the flesh once again.
Royal Liverpool Philharmonic, Classic FM's Orchestra in North West England
When? May – June
Where? Philharmonic Hall, Liverpool
Tickets and full listings: www.liverpoolphil.com
The Liverpool home of the iconic Royal Liverpool Philharmonic Orchestra (RLPO), Classic FM's Orchestra in North West England flings its doors open once again for ticketed concerts. Tickets are already selling fast – don't miss the opportunity to book concerts featuring Vasily Petrenko, RLPO's new chief conductor as of September, Domingo Hindoyan, and many more.
When? May – June
Where? London
Tickets and full listings: wigmore-hall.org.uk/news/wigmore-hall-to-re-open
Iconic London venue, Wigmore Hall, has announced that it will be reopening for in-person concerts from 17 May, with a 25-concert festival marking its 120th anniversary.The reopening festival, which will culminate in a special 120th anniversary concert on 31 May, featuring Wigmore Hall's recently-appointed associate ensemble, Kaleidoscope Chamber Collective will see audiences return to the hall's seats in a limited capacity according to the latest coronavirus guidance.
When? From Tuesday 18 May
Where? London
Tickets and full listings: fideliorchestracafe.com/whats-on
The Fidelio Cafe on Clerkenwell Road will reopen with a calendar of internationally-renowned artists, and two new ticket options starting from £15 to make its music offering more accessible than ever. This wonderful experience combines fine food with world-class music in an intimate, COVID-safe setting. Artists on the bill already include pianist Samson Tsoy and the Benedetti Trio – Nicola Benedetti, Leonard Elschenbroich and Alexei Grynyuk – and many more.
When? 28 – 31 May
Where? Horsham, Sussex
Tickets and full listings: www.englishmusicfestival.org.uk/2021-may-festival
Live music returns to West Sussex with the 14th instalment of the English Music Festival. This year's offering, which focuses on the brilliance, innovation, beauty and rich musical heritage of Britain through familiar music and unearthed masterpieces, features bass-baritone Roderick Williams, Orchestra of the Swan, and many more.
Spitalfields Music Festival
When? 1 – 31 July
Where? Spitalfields, London
Tickets and full listings: spitalfieldsmusic.org.uk/events/spitalfields-music-festival-2021
Spitalfields Music is forging ahead with a festival this summer, with events reformatted to respond to COVID restrictions. Highlights include the London Symphony Chorus' world premiere performances of Errollyn Wallen's After Winter and Howard Goodall's Never to Forget  in a concert that celebrates the kindness of strangers – and commemorates the NHS workers who lost their lives during the coronavirus pandemic. There's also an immersive installation at the historic George Tavern: Alicia Jane Turner's sound and video installation, a place to call home, exploring LGBTQI+ culture and spaces.
Buxton International Festival
When? 8 – 25 July
Where? Buxton, Derbyshire
Tickets and full listings: buxtonfestival.co.uk
Buxton's annual celebration of the very best opera, music and books in the heart of the beautiful Peak District is going ahead this July. Violinist Jennifer Pike is this year's artist in residence, and the line up is packed with top classical artists.
Read more: Violinist Jennifer Pike – 'Limited freedom of movement is disastrous for the arts' >
When? June – July
Where? The Temple, London
Tickets and full listings: www.templemusic.org/concerts
A brilliant roster of artists, including tenor Mark Padmore, bass-baritone Roderick Williams and saxophonist Amy Dickson, are invited to perform to audiences again at the historic Temple Church in the heart of London. The Temple Music Foundation has been hosting classical concerts in the unique and historic spaces of The Temple in London's legal quarter for over 17 years. During the COVID-19 pandemic, musicians have continued to perform virtually in the 'Temple Music at Home' series.
Edinburgh International Festival
When? 7 – 29 August
Where? Edinburgh
Tickets and full listings: www.eif.co.uk/whats-on
Edinburgh International Festival (EIF) is set to go ahead this summer, and will take place in large outdoor marquees made for the three-week event.
Read more: Edinburgh International Festival to go ahead completely outdoors, for first time ever >
London Symphony Orchestra, Classic FM's Orchestra in the City of London
When? 18 May – 25 Sept
Where? Barbican, LSO St Luke's & Royal Albert Hall, London
Tickets and full listings: lso.co.uk/whats-on
The London Symphony Orchestra (LSO) is inviting socially-distanced audiences to some brilliant concerts once lockdown restrictions lift further on May 17. From Tuesday 18 May, there are opportunities to see this world-class orchestra in the flesh once again – at The Barbican, LSO St Luke's and, later in the year, at Royal Albert Hall for a fantastic Star Wars orchestral extravaganza.
When? 28 May onwards
Where? London
Tickets and full listings: www.southbankcentre.co.uk/whats-on
London's Southbank Centre reopens for classical music on Friday 28 May, when Chineke! Orchestra and star cellist Sheku-Kanneh Mason launch the re-opening of Royal Festival Hall as part of the centre's four-month reopening programme, Summer Reunion. They will join forces for Dvořák's Cello Concerto. The following day, the Royal Philharmonic Orchestra will bring families together for its popular format, 'Noisy Kids: Heroes & Villains' and the same weekend will see Anoushka Shankar perform, continuing her role as the Southbank Centre's Associate Artist. Other highlights in Summer Reunion include Esa-Pekka Salonen's last performance with the Philharmonia Orchestra as its principal conductor, and Vasily Petrenko conducting the Royal Philharmonic Orchestra in Vaughan Williams, in his current role of music director designate.
When? 18 and 22 May
Where? St John's Smith Square, London and University Church, Oxford
Tickets and full listings: www.bamptonopera.org
Bampton Classical Opera is welcoming audiences back for lively concert performances of Gluck's The Crown, both at London's St John's Smith Square on Tuesday 18 May, and at University Church in Oxford on Saturday 22 May. Limited audiences are invited to book tickets, in line with the most up-to-date government guidance, and the London performance will be being filmed for on-demand viewing from 23 May onwards.
When? May 21–23, 2021
Where? Ragged School Museum, London
Tickets and full listings: www.raggedmusicfestival.co.uk
With indoor music venues allowed to open, Ragged Music Festival returns to London's atmospheric Victorian Ragged School Museum. The festival is expanding to host six concerts rather than its usual three – with Alina Ibragimova, John Myerscough, Mark Padmore, Lawrence Power, and the Doric String Quartet on the bill, along with festival founders and pianists Samson Tsoy and Pavel Kolesnikov. Expect music from Bach, Shostakovich, Stravinsky and more.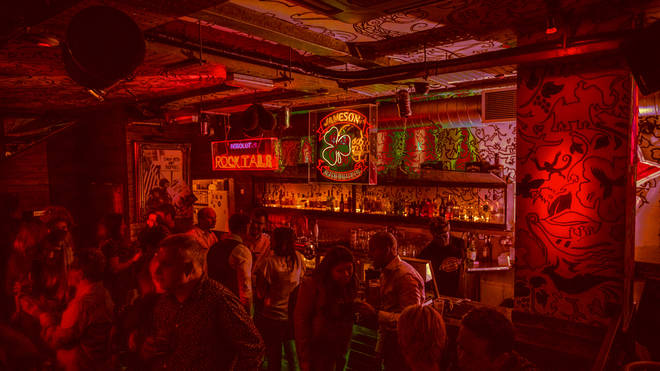 When? 9 July and 28 August.
Where? Underbelly Hoxton, London
Tickets and full listings: www.throughthenoise.co.uk
A new platform has popped up inviting music lovers to support artists through crowdfunding. The through the noise initiative invites financial backing in return for tickets to chosen classical music events, which are dubbed noisenights. The format of the events themselves is inspired by jazz club bills, with two identical 45-60 minute classical 'sets': one early evening rush-hour performance; and a later performance, which is followed by live jazz, funk and afrobeat acts – and a late-licensed bar. noisenight one will feature cellist Laura van der Heijden and violinist Max Baillie performing Kodály, Bach, Bartok and their own arrangements of folk music. noisenight two will feature the Chineke! Duo (Sarah Daramy-Williams and Natalia Senior-Brown) performing pieces by Errollyn Wallen and Joseph Boulogne, among others.
We will be adding more venues and events as they open and are announced.