Classic FM partners with Edinburgh International Festival to bring you brilliant chamber music online
10 August 2020, 14:02 | Updated: 20 August 2020, 17:03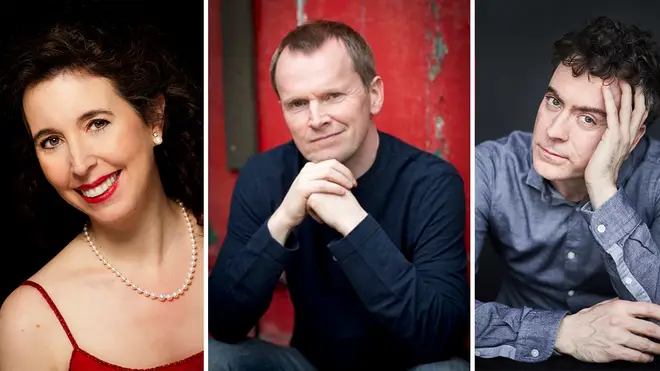 Edinburgh International Festival is one of many scaling back its programme and going online this year – and we're partnering with them to bring you superb streamed chamber music.
Edinburgh International Festival is among the many festivals sadly postponed this year due to the coronavirus pandemic.
Luckily for us, the festival is bringing a superb programme of classical music to us in a digital line up – and we're partnering for five exclusive Facebook Premieres of chamber concerts throughout August.
The 2020 programme, which celebrates Scottish artists front-and-centre – including Royal Scottish National Orchestra, Scottish Chamber Orchestra and Scottish Ballet – as well as international soloists kicked off on the weekend just gone (8 August), and events will be streamed online until Friday 28 August.
The Festival's chamber music series starts today (Monday 10 August) and features world-class performers, including tenor Mark Padmore, pianists Angela Hewitt and Steven Osborne, the Dunedin Consort, and members of the Royal Scottish National Orchestra, Classic FM's Orchestra in Scotland.
As well as online, the concerts will be broadcast through speakers at Princess Street Gardens in Edinburgh for audiences to enjoy outdoors and socially-distanced. See the full list of five concerts we'll be streaming on our Facebook Page below.
Read more: Classical music festivals you can enjoy online this summer >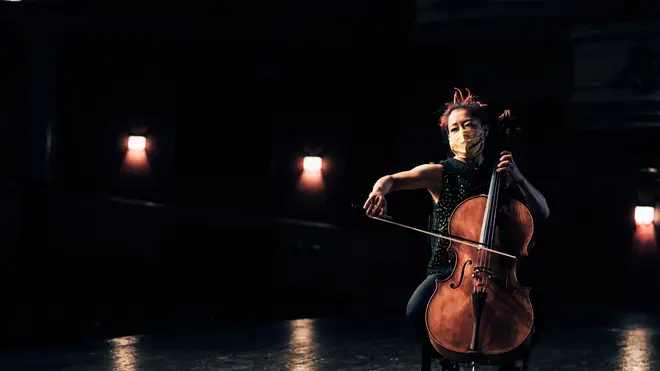 This year's online Edinburgh International Festival also features the Festival Chorus's virtual performances of Carl Orff's Carmina Burana (watch below), the 'My Light Shines On' series of video and light installations commissioned to celebrate Edinburgh's festival spirit, and a virtual series featuring artists discussing the impact of the COVID-19 on arts internationally – as well as archive classical music performances filmed in previous years.
The festival's director, Fergus Linehan, said: "For the first time since lockdown, orchestras, ballet companies, traditional musicians, theatre ensembles and designers have come together to perform in and light up the venues they love.
This has been achieved with great care to ensure the safety of all involved. It represents a cautious but essential step towards the re-emergence of the performing arts in our country."
He added: "The programme of events that we have announced is not so much a curated season as a reunion – it is time for our artists to make theatre together, to play music together, to sing together, to dance together and to light up the skies together."
Click here to view the full range of virtual events and find out more.
Edinburgh Festival Chorus: Carmina Burana 'O Fortuna'
Full list of Edinburgh International Festival 2020 concerts being streamed on Classic FM's Facebook Page
• Thursday 13 August, 13:00 BST: Steven Osborne, piano
Schubert: Impromptu No.1 in F major
Rachmaninov: 'Nunc Dimittis' (from All-Night Vigil, transcribed for piano)  
Beethoven: Piano Sonata No.32 in C minor

• Friday 14 August, 13:00 BST: Members of Scottish Chamber Orchestra
Glazunov: Reverie Orientale  
Rebecca Clarke: Prelude, Allegro & Pastorale   
Weber: Clarinet Quintet 

• Thursday 20 August, 13:00: Angela Hewitt & members of Royal Scottish National Orchestra
Bach: Prelude and Fugue in A minor BWV 894
Beethoven: Piano Concerto No.1 (chamber version, arr. Lachner) 

• Friday 21 August, 13:00: Dunedin Consort
Isabella Leonarda: Sonata duodecima
Jacquet de la Guerre: Violin Sonata No.1
Leclair: Flute Sonata in E Minor
Bach: Trio Sonata in G Major
• Friday 28 August, 13:00: Paul Lewis & members of Scottish Chamber Orchestra
Beethoven: Fantasy
Beethoven: Piano Concerto No.4 (chamber version, arr. Lachner) 
Visit facebook.com/classicfm to watch the above Edinburgh International Festival chamber concerts. Highlights will also be broadcast on air on Classic FM – tune in at 8pm on Monday 31 August to hear the festival on The Classic FM Concert with John Suchet.