Leonard Bernstein (1918–1990)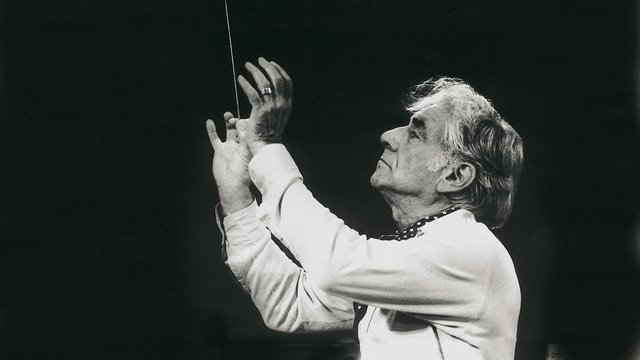 Biography
Life and Music
At Harvard, his tutors included Walter Piston, and at Philadelphia's Curtis Institute the great Fritz Reiner for conducting and composition with Randall Thompson.

His meteoric rise to stardom continued the following year when he was appointed deputy to Artur Rodzinski at the New York Philharmonic, and subsequently made his sensational debut in 1943, standing in for an indisposed Bruno Walter.

In 1943 Bernstein made his debut as a performer-composer on disc with his Clarinet Sonata.

As a composer he won critical acclaim for his ballet Fancy Free (1944), the filmed musical On the Town (1944), and his first two symphonies Jeremiah and The Age of Anxiety.

In 1946 he gave his first performance of Ravel's G major Concerto, directing the orchestra from the piano.

In 1953, Bernstein became the first American to conduct the orchestra of La Scala opera house in Milan - with Maria Callas in the lead role.

In 1954 he was nominated for an Oscar for On the Waterfront, and then scored two consecutive hits with Candide (1956) and West Side Story (1957).

From 1958 to 1969, as principal conductor of the New York Philharmonic, Bernstein gave nearly 1000 concerts and made innumerable fine recordings, many of which remain definitive.

Between 1958 and 1972 he devised and presented a remarkable series of 53 televised Young People's Concerts which introduced a generation of Americans to the 'classics' - and picked up four Emmy awards.

Bernstein's punishing workload and a lifetime of heavy smoking finally took their toll and he died of pneumonia in 1990.

Did you know?
Bernstein was the first composer to become a television and radio star.
View more
Leonard Bernstein: the man
Top Bernstein pieces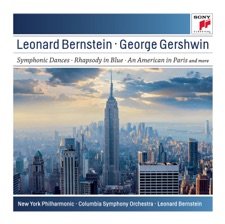 1
Candide - Overture Leonard Bernstein

Conductor: Leonard Bernstein

Ensemble: New York Philharmonic Orchestra

Record label: MASTERWORKS

Catalogue ID: SMK 63085
2
Chichester Psalms: I. Maestoso ma energico - Allegro molto
Leonard Bernstein
3
Read more about Bernstein