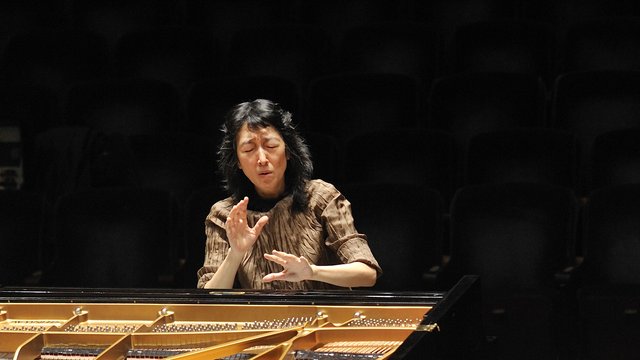 Biography
After growing up in Japan, Uchida moved to Austria when she was 12 and enrolled at the Vienna Academy of Music.

She gave her first Viennese recital at the age of 14 at the Vienna Musikverein.

Uchida won first prize in the Beethoven Competition in Vienna and subsequent acknowledgments at the International Chopin Piano Competition in 1970 and at the Leeds Piano Competition.

She is an acclaimed interpreter of the works of Mozart, Beethoven, Schubert, Chopin, Debussy and Schoenberg.

In 1989 she won the Gramophone Award for her recording of all of Mozart's piano sonatas.

She won an additional Gramophone Award for her recording of the Debussy Etudes and for her recording of the Schoenberg Piano Concerto in 2001.

She served as artist-in-residence for the Cleveland Orchestra for five years where Uchida led performances of all of Mozart's solo piano concertos.

Did you know?

Uchida was the last and favourite pupil of Artur Schnabel, one of the greatest pianists of the 20th century.
View more
Best Mitsuko Uchida recordings