Discover the Trumpet with Classic FM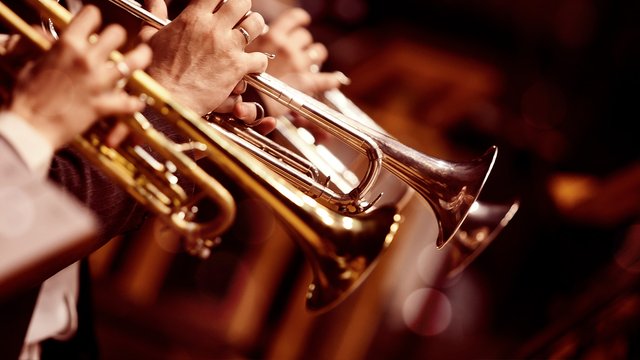 History
Trumpets were used in battles and hunting at least as far back as 1500BC. They have been used as musical instruments for more than 500 years.

Range
The standard trumpet range extends from the written F♯ immediately below Middle C up to about three octaves higher.

How to play
Trumpets are played by blowing air through almost-closed lips, to produce a "buzzing" sound. Say the letter M and keep your lips in the closed position. Blow through this position to make the buzzing sound. After assembling the trumpet, inhale through your mouth, assume the proper lip position, put the instrument up to your lips, and vibrate using your lips, making the buzzing sound. You should feel your lips change tightness as they lock into a note. After playing your first note, try tightening your lips slightly and pushing down the valves.
View more