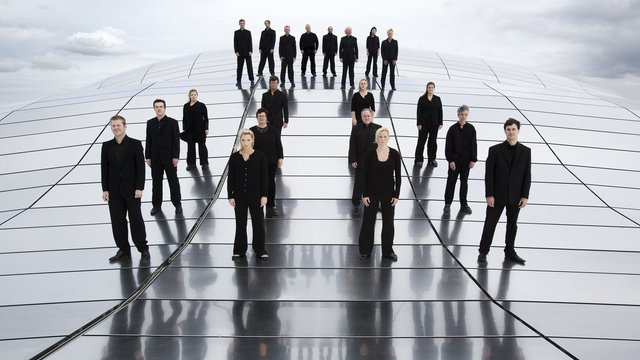 Royal Northern Sinfonia
Royal Northern Sinfonia, orchestra of The Sage Gateshead, has built a distinctive reputation as a fresh thinking, versatile orchestra, performing repertoire spanning three centuries and regularly commissioned new work.

The orchestra's work includes concerts, broadcasts, recordings, national and international touring with its Music Director Thomas Zehetmair, Principal Conductors Simon Halsey, John Wilson and Mario Venzago and guest artists.

Royal Northern Sinfonia regularly appears at leading venues throughout the world including the Berlin Philharmonie, the Amsterdam Concertgebouw, the Musikverein in Vienna and the Royal Albert Hall in London where it has performed at the BBC Proms to great critical acclaim. Appearances at major festivals include the Edinburgh International and the Aldeburgh Festivals in the UK and a residency at the Hong Kong Festival in 2009.

CDs recorded at The Sage Gateshead include Sibelius' Symphonies 3 & 6 and Stravinsky's Violin Concerto and Mozart Piano Concertos with Imogen Cooper, which received five star reviews in Classic FM magazine and The Sunday Telegraph.

Royal Northern Sinfonia musicians are part of The Sage Gateshead's wide ranging Learning & Participation programme, which offers opportunities for everyone to make music of all kinds, whatever their age or ability. Royal Northern Sinfonia also has an associated award-winning youth orchestra, Young Sinfonia, and is joined for both performance and recording by Royal Northern Sinfonia Chorus.

Did you know?

Northern Sinfonia became 'Royal' Northern Sinfonia in June 2013, after the title was bestowed on the orchestra by the Queen.
View more
Discover the Royal Northern Sinfonia
Most shared Royal Northern Sinfonia features
Royal Northern Sinfonia News