Trumpeter finds extraordinary church stairwell acoustic, plays opera's greatest tune
7 July 2023, 17:18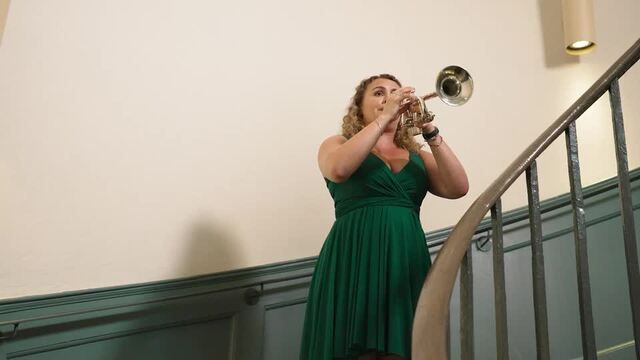 Matilda Lloyd plays 'O mio babbino caro' on solo trumpet in beautiful stairwell acoustic
A solo trumpeter meets an echoing 18th-century stairwell, and a magical moment of music happens...
When a musician finds a great acoustic, there's really only one thing to do: grab your instrument, and play something beautiful.
Trumpet player Matilda Lloyd did just that, when she discovered a resonant stairwell inside an 18th-century London church.
Instrument in hand, she ascended to the midway point of the staircase and played out a rich and sonorous rendition of Puccini's beloved opera aria, 'O mio babbino caro'.
Read more: Flute player performs haunting 'Lord of the Rings' melody in mile-long tunnel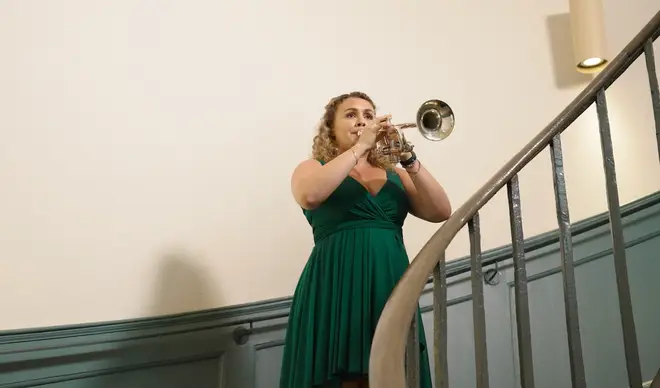 The aria comes from Puccini's 1918 opera Gianni Schicchi, as Lauretta pleads with her father to allow her to marry the man she loves.
Over a century later, the heart-rending melody remains one of the most beloved opera tunes today, and translates perfectly to the sonority of Matilda Lloyd's trumpet playing.
With its long sustained notes, paired with Lloyd's soft vibrato, and soaring leaps in the melody, it makes for an exquisite stairwell performance.
Read more: Vocalist sings an ancient hymn in an empty Pantheon-style church, with awe-inspiring 6-second acoustic
Lloyd is one of Classic FM's 30 Rising Stars for 2023, and came across the acoustic in LSO St Luke's, a Grade-I listed church located just off Old Street in London, where she was performing alongside four other talented young musicians for an exclusive programme for Classic FM, soon to be broadcast on Sky Arts.
Read more: Classic FM's Rising Stars: 30 sensational musicians performing in 2023