Who is Isata Kanneh-Mason? Star pianist's age, family, recordings and more facts
9 August 2023, 13:44 | Updated: 9 August 2023, 16:10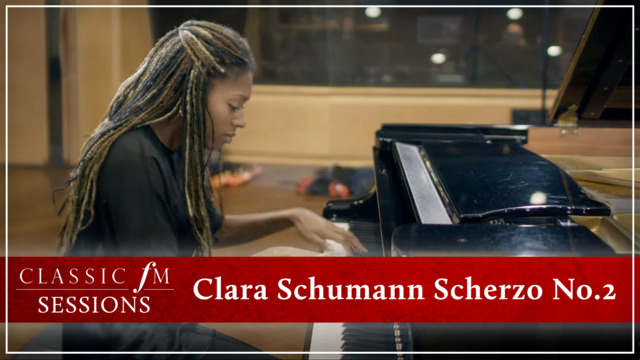 Isata Kanneh-Mason performs Clara Schumann's Scherzo No.2 in C Minor
Meet pianist Isata Kanneh-Mason, an in-demand musician, broadcaster, and the eldest sibling in one of the world's most extraordinary classical music families.
Isata Kanneh-Mason is a British pianist and one of today's most in-demand classical musicians, both as a soloist and chamber musician.
She has played and recorded many of the best-loved works for solo piano, from Rachmaninov to Chopin, and has also been a staunch champion for underrepresented composers including Clara Schumann and Samuel Coleridge-Taylor, whose music has only recently reentered the classical canon.
Signed to Decca Classics, she has released two solo albums, one duet album with her brother Sheku, and one album Carnival with her six musically gifted siblings, together known as 'The Kanneh-Masons'.
In 2019, Isata performed as a soloist at the Royal Albert Hall for Classic FM Live, and four years later, hosted the first episode in a six-part Sunday night series, The Kanneh-Mason Family Takeover on Classic FM.
Here's everything you need to know about this brilliant young pianist and musical mind.
Read more: Isata Kanneh-Mason and Tim Lihoreau play duets at train station piano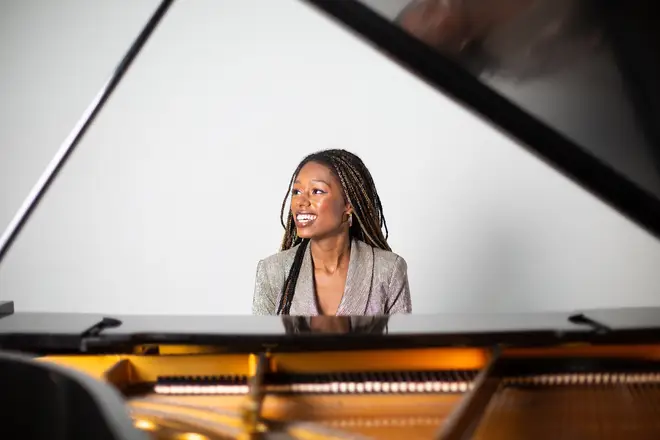 How old is Isata Kanneh-Mason?
Isata was born on 27 May 1996 in Nottingham, UK. She turned 27 years old in May 2023.
Who are Isata Kanneh-Mason's family?
Isata Kanneh-Mason is the eldest of seven siblings, who all share exceptional musical talents and are deeply supportive of each others' music-making.
Braimah (25) plays the violin, Sheku (24) plays the cello, Konya (22) and Aminata (17) play both violin and piano, while Jeneba (20) and Mariatu (13) play both cello and piano.
As children, Isata and her siblings would travel down to London with their parents, Kadiatu and Stuart Kanneh-Mason, at the weekend to attend music lessons and rehearsals at RAM's Junior Academy.
Isata often plays in a piano trio with her siblings, cellist Sheku and violinist Braimah.
In 2021, she told Classic FM presenter Julian Lloyd Webber about the importance of making music with her siblings during lockdown. "Sheku and I were at home with the family in Nottingham, and we [were reaching] virtual audiences all over the world."
Read more: Who are the Kanneh-Masons? All you need to know about the exceptional musical family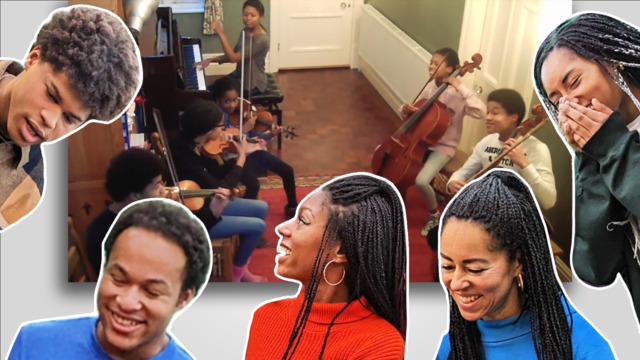 The Kanneh-Mason family react to their very first viral video
Where did Isata Kanneh-Mason study?
Isata attended the Purcell School, before earning a place to study at the Royal Academy of Music on the prestigious Sir Elton John Scholarship. She later performed with the rock star himself in Los Angeles in 2013.
All the eldest Kanneh-Mason siblings have studied at the Royal Academy except Jeneba, who is a student at the Royal College of Music.
Read more: Sir Elton John: 'I never would've written these songs without my classical training'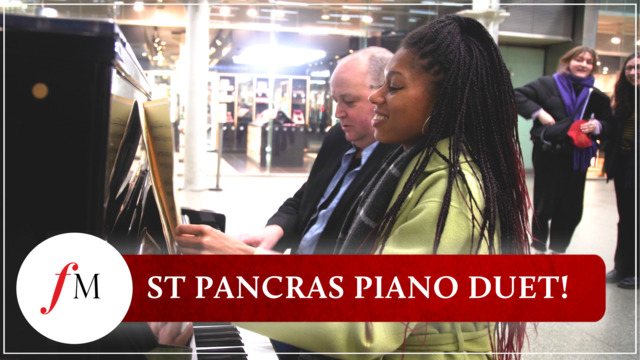 Isata Kanneh-Mason and Tim Lihoreau play a piano duet at St Pancras station!
What are Isata Kanneh-Mason's recordings?
Isata made a huge mark with her debut album Romance (2019), a celebration of Clara Schumann's music, which debuted at the top of the UK Official Classical Artist Chart.
Her second album Summertime (2021) featured Coleridge-Taylor's much-loved 'Deep River', alongside music by 20th-century American composers, George Gershwin, Aaron Copland, Samuel Barber and Amy Beach.
Later that same year, Isata released an album of piano and cello duets with her brother Sheku. Muse (2021), featuring the Cello Sonatas of Barber and Rachmaninov, is an intimate display of music-making from classical music's most famous siblings.
What is Isata Kanneh-Mason doing now?
Isata Kanneh-Mason has been the Royal Philharmonic Orchestra's artist in residence, and appeared as a concerto soloist with some of the world's leading ensembles including the LA Philharmonic.
She is also the recipient of the coveted Leonard Bernstein Award, and an Opus Klassik award for best young artist.
For a list of upcoming concert dates from Isata and all the Kanneh-Mason siblings, go to kannehmasons.com.