7 times classical music was inspired by space
10 July 2019, 18:19 | Updated: 20 May 2022, 16:34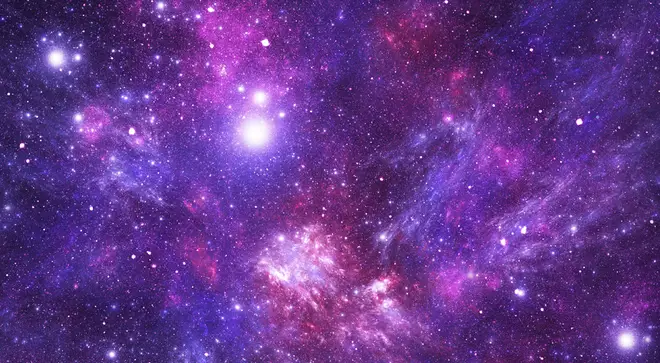 The 50th anniversary of the Apollo 11 landings is on the horizon so, to mark the occasion, here are seven classical masterpieces inspired by our incredible cosmos.
1. 'Where We're Going', Hans Zimmer
This exquisite piece of music is taken from the soundtrack album to Christopher Nolan's 2014 film, Interstellar. Zimmer's complex instrumental score includes parts for the 1926 four-manual Harrison & Harrison organ found in London's Temple Church, an ensemble of 34 strings, 24 woodwinds and four pianos, as well as a 60-voice choir. To fit the concept of air and breath, Zimmer instructed the musicians to play their instruments in an unusual manner, while singers were told to face away from the microphones as they exhaled.
Hans Zimmer-Interstellar-Where We're Going
2. The Planets, Gustav Holst
Perhaps the most famous classical composition to honour astronomy, Holst's monumental masterpiece, The Planets, was written between 1914-1916 – and 15 years before Pluto was discovered. Its seven movements take listeners on an epic journey around the Solar System and include the ominous percussion in 'Mars', the beautifully eerie 'Venus' and swelling brass in 'Jupiter'.
Gustav Holst- The Planets, Full Suite
3. 'All That Is Or Ever Was or Ever Will Be', Alan Silvestri
American science documentary TV series Cosmos: A Spacetime Odyssey (2014) demanded a score that was out of this world – and Alan Silvestri's spectacular soundtrack certainly lived up to the challenge. In fact, it was so popular with TV audiences that Silvestri won two Emmys for 'Outstanding Original Main Title Theme Music' and 'Outstanding Music Composition for a Series (Original Dramatic Score) in the year the film was released.
"All That Is or Ever Was or Ever Will Be"
4. Deep Field: Earth Choir, Eric Whitacre
Dramatic and mesmerising in equal measure, this classical masterpiece was inspired by the Hubble Space Telescope, and its greatest discovery, The Deep Fields – images showing remote galaxies that give us clues about how the universe evolved. Composed and conducted by Grammy Award-winner Eric Whitacre, it features Virtual Choir 5, an online choir with more than 8,000 voices, aged 4-87, from 120 countries around the world.
Deep Field - Eric Whitacre
5. Our Planet soundtrack, Steven Price
Released earlier this year, Netflix's David Attenborough nature series Our Planet explores some of Earth's most precious habitats. Academy Award-winning film composer Steven Price wrote the moving soundtrack for the show, which has an "uplifting quality" and is "full of thematic ideas that were all entwined throughout". As well as featuring a full symphony orchestra, Price collaborated with chart-topping singer Ellie Goulding and songwriter Lisa Hannigan.
Read more: 'Our Planet' composer, Steven Price, discusses his score to latest David Attenborough Netflix documentary
Baby Blue | Our Planet OST
6. Rosetta, Vangelis
Released in 2016 via Decca Records, this ambient album penned by Greek composer Vangelis was dedicated to the Rosetta space probe mission, which launched in 2004. Combining electronic sound samples with soaring strings, pizzicato passages and beautiful harp glissandos, its space-themed tracks include 'Starstuff', 'Sunlight' and 'Celestial Whispers'.
Vangelis - Vangelis: Rosetta Timeline (Rosetta)
7. 'Three Million Light Years From Home' (from E.T.), John Williams
John Williams is the film composer of the past few decades – and this can partly be attributed to his impressive score to Steven Spielberg's 1982 film E.T.. Released on June 11 of the same year of the film's release, film fans quickly fell in love with Williams' Academy Award-winning soundtrack, which includes that unmistakeable main theme.
Three Million Light Years From Home (From "E.T. The Extra-Terrestrial" Soundtrack)
Also... 'Also sprach Zarathustra', Richard Strauss
We couldn't talk about space and music in the same breath without mentioning Strauss's sublime 'Also Sprach Zarathustra', which flips the script and provides a stunning example of space inspired by music.
Composed in 1896 by Richard Strauss, this magnificent tone poem was inspired by Friedrich Nietzche's philosophical novel of the same name. In recent years, the piece has become well known for its bold fanfare, titled 'Sunrise', after it featured in Stanley Kubrick's epic 1968 science fiction film, 2001: A Space Odyssey.
Also Sprach Zarathustra, Op. 30 - Strauss
The Apollo 11 moon landings took place on July 20, 1969.