16 string player confessions that will make you say 'same'
9 August 2018, 16:39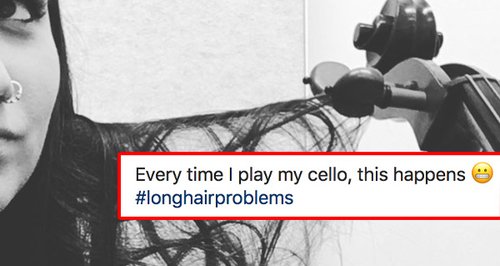 Didn't practise for the whole summer and now you have major life regrets? Same.
1. When your instrument keeps holding you back from your full potential
I spend 80% of my lifetime explaining how I sound bad solely cos of the quality of my instrument.

I really would sound better with a strad.

— TwoSet Violin (@TwoSetViolin) October 10, 2017
2. When you forget that not practising for a month means losing like, a year of string skills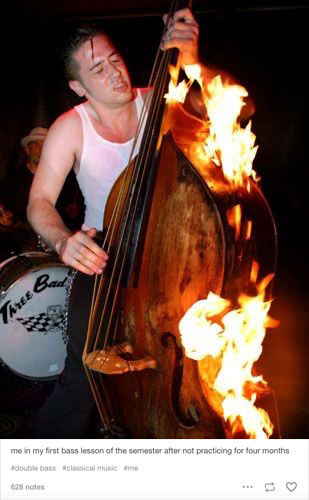 3. When you'd give anything to be a virtuoso, but cba to put in the hours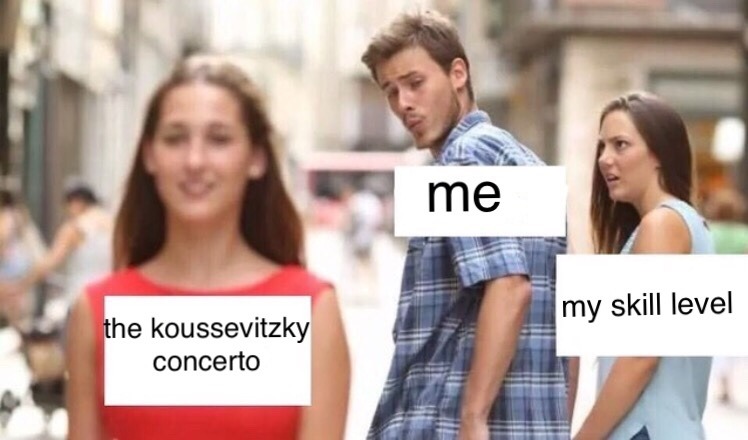 4. When you eventually give in to practising two hours a day, and your body decides to fight back
5. When you're in public, and nothing is practical
6. When your relationship status is: in a close-distance clingy relationship with your cello
7. When the violins get all the attention and it's not fair
8. But when you'd give anything, just for one day (without telling them you want to be like them) to play treble clef with them
9. When winter is your cold, heartless enemy
When it's cold out…#orchestraprobs @OrchestraProbz_ pic.twitter.com/Hk4QJuoBtp

— michelle brianna (@mbrianna13) December 9, 2016
10. The fact that at some point in your career, someone will compare your sound to a screeching cat and think it's ok
This is so true lmao @OrchestraProbz_ pic.twitter.com/v7QaPC595f

— Johnny Alvarez (@jAlvarez825) June 3, 2016
11. When non-string players don't get why rosin is so important, but you know that when it breaks, your sound is terrible and your life is over
12. When your love life is off the chain
13. When search engines throw you massive shade
14. When people's general intolerance gives you great DIY skills
15. When frustration didn't make sense to you until you first had to borrow someone else's shoulder rest
16. When your instrument never lets you be the glamorous princess you deserve to be
You still sound out of this world, though.