'Our Planet' composer Steven Price discusses his approach to David Attenborough's Netflix documentary
22 April 2020, 09:24 | Updated: 22 April 2020, 09:26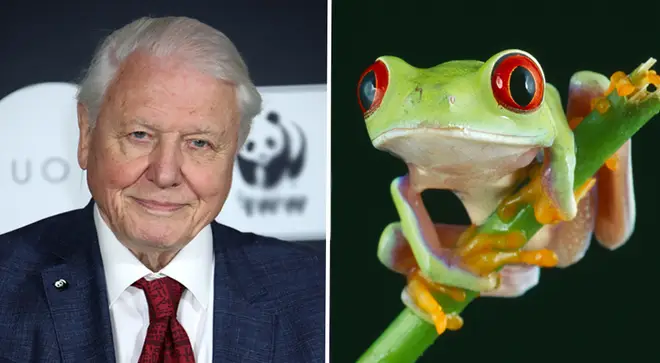 When Netflix's fascinating nature documentary, 'Our Planet', hit our home screens, we spoke to composer Steven Price about his mesmerising score and working with David Attenborough.
Our Planet, the visionary nature series exploring some of Earth's most precious habitats, landed on Netflix in 2019, following four years of filming around the globe.
Narrated by Sir David Attenborough, the eight-part series takes viewers on a spectacular journey and inspires them to protect the world in which we live.
Written by British film composer Steven Price, the moving soundtrack for the show has been a huge hit with audiences. We caught up with the Academy Award winner to find out more…
Why is Our Planet so significant today?
When I first met the filmmakers and we started talking about this project a few years ago, it soon became apparent that they wanted to make a difference. Every sequence they were thinking of shooting needed to tell a story, as they wanted to bring to people's attention the state of the planet in a way that has never been done before.
It was a real passion project for everyone involved and the dedication of all the filmmakers has just been incredible, so my job was to enhance the spectacular story they were telling as much as I possibly could.
We hope that in being entertained, people will begin to realise the scale of what's happening in our world, but also feel optimistic that things can change. There is a way forward and hopefully this Netflix series will inspire people to start helping and pulling together.
Could you tell us a bit about the score for Our Planet?
I wanted to write a score full of thematic ideas that were all entwined throughout. A lot of the themes are recurring, for example when we're dealing with climate change or the damage that's being done to the planet. But the music also has an uplifting quality – we never wanted this to feel like a depressing lecture! The orchestra is quite full and consistent, but at times I introduced instruments like guitars to give the music a lighter feel.
'Baby Blue' is my favourite piece from the soundtrack. I went to Bristol way before we started working on the show to watch some of the sequences and I remember this one standing out. The way the light hits the ocean felt like one of those completely blessed moments where you get chills down your spine.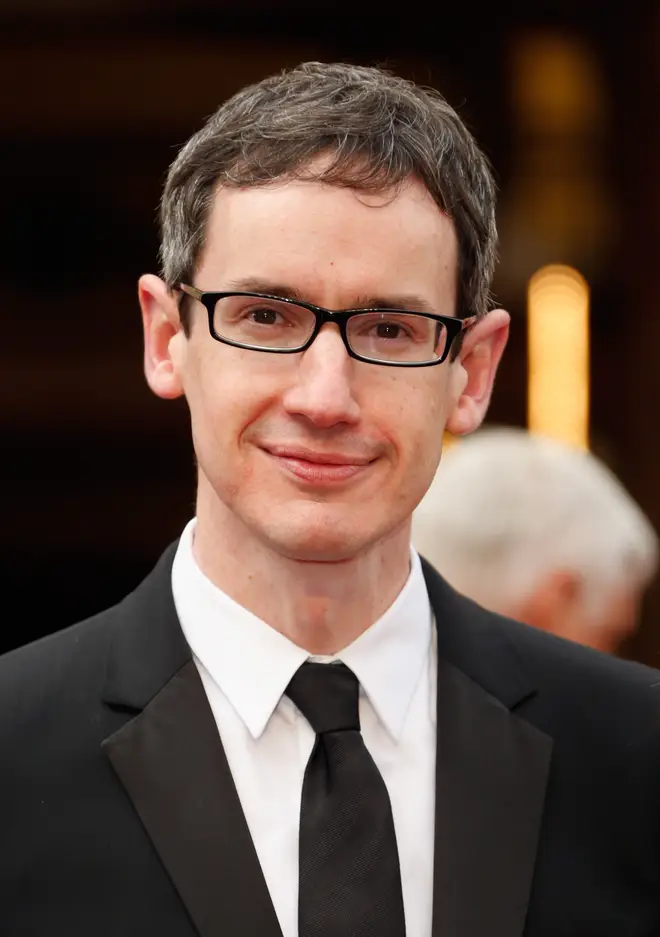 I went home and started working on it straight away. I knew it was one of those sequences where they were going to let this beautiful shot play out for a length of time, so I wanted to find a way for the music to gradually reveal itself as you watch what unfolds. When the orchestra recorded 'Baby Blue', we played them the action on-screen as they were performing, so you could feel they put a lot of emotion into it.
'Mayflies' was another one of those sequences that felt like a moment of beauty and optimism and life – and I had to find a way to make the music really sing. I had a couple of cracks at that piece to try and capture the spirit of it! Mayflies only exist for a day, so it had to feel like a glorious day and there are a few vocal parts in there too. While we've got all these messages about pain in the world, there are many moments of optimism – and 'Mayflies' gave me the chance to explore that musically.
Baby Blue | Our Planet OST
You approached Ellie Goulding to sing on one of the tracks. How was that?
It was great! At the start of the show there was mention of recording a song with an artist towards the end – and because Ellie is so involved with WWF she felt like a great fit. We talked about the project and showed her some of the footage, and I gave her bits of the score just to see if it conjured up any other ideas.
My hope was that we could write a song that felt entwined with the rest of the score, that came out of the same sort of DNA. Our ideas went back and forth for a while, and then we recorded 'In This Together' with the orchestra back in November of last year. I also got to collaborate with Lisa Hannigan who I think has one of the most beautiful voices in the world, so that was a real treat.
Were there any challenges while writing the Our Planet soundtrack?
I would say the sheer amount of music that's required for a series like this was a challenge – it's well over six hours of music, so we were pretty much working on a full feature film score every month for about eight months!
The other big challenge was making sure that we got the emotional line right. It's something that the filmmakers were always conscious of while working on their own edits. We want people to be entertained, but we also want to move them and at times it would be great if we even made people cry – but equally, we don't want to send people away feeling like Earth is doomed!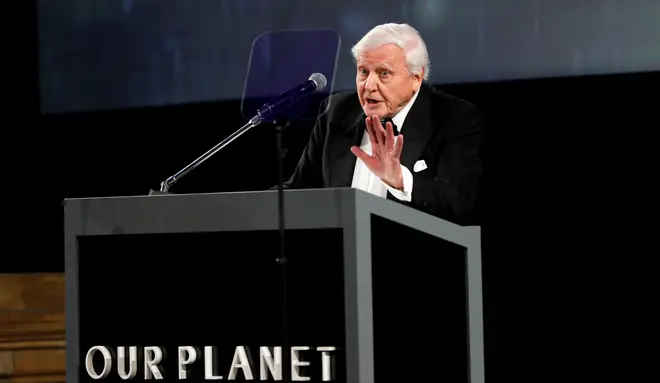 What was it like working with Sir David Attenborough?
The very first time I heard David narrate over a bit of the music I'd written was one of those moments where you can't quite believe what's happening!
At the premiere for Our Planet, he gave the most amazing speeches. He stood up and talked so movingly about everything that's going on in the world, what he has seen during his lifetime and how we can all take action – it felt very special. Working with him on this series has been a real eye-opener.
If you could give one piece of advice to budding composers, what would it be?
That things happen when they happen – and you have absolutely no control over it! In my 20s I spent so long working in every job in film music apart from writing, whether it was making people tea or just trying to make myself useful.
You start to panic that it's never going to happen for you – but then strange things happen at strange times.
I remember the first time I saw film cues with my name on them; it was for the film Attack the Block back in 2011. That was a huge deal for me. I'm also incredibly proud of Gravity as that was such an intense working process and I had to create a unique film score that didn't sound like a film score. And now most recently, Our Planet was a huge labour of love for everyone involved, so it's something I'm really proud to have worked on.
If I could go back and talk to my younger self, I'd say stay cheerful, keep going and eventually, doors will start to open.
Listen to Our Planet on Spotify.