The 7 best Alan Silvestri soundtracks
28 June 2018, 17:21 | Updated: 28 June 2018, 17:26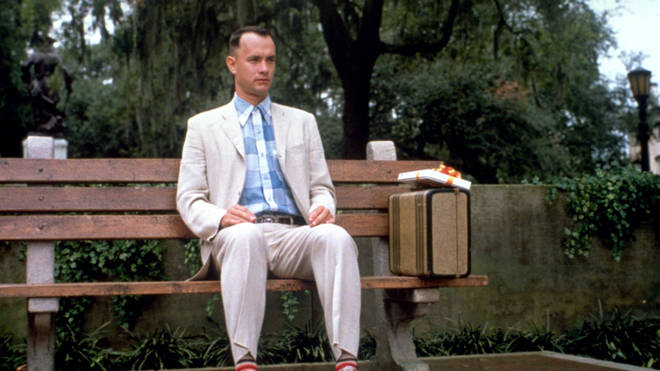 Alan Silvestri seems able to work on almost any genre of film, from Forrest Gump to The Avengers, and is widely considered one of the greatest action movie composers of our time. These are, we think, his best film scores to date.
Forrest Gump

Both rousing and incredibly sad, Silvestri's musical accompaniment to the award-winning 1994 movie was crucial to its success. After the album was released, it crept up to No. 2 on the Billboard 200 albums chart, and stayed there for seven weeks. From the beautifully simple piano theme to the rising strings, this soundtrack is a weep-fest from start to finish.

Captain America

If Silvestri's score were accompanying anything but a Marvel movie, its old-school symphonic sound might risk feeling outdated. But it's the combination of the triumphantly original brass melody, steady marching beat and final unexpected drum roll that makes Silvestri's Captain America soundtrack heroic, with a perfectly-judged slice of cheese.

The Avengers

Silvestri's score to the first Avengers film is epically nostalgic and varied in its orchestration, beginning with a staccato bass in the cellos and double basses and moving into a glorious melody in the horns.

Now an instrumental part of the franchise's success, Silvestri wanted The Avengers score to be representative of all the characters coming together. He reused his theme for Captain America, as well as introducing new ones, including the theme for Black Widow.

Avengers: Infinity War

Silvestri described scoring Infinity War as "a really different experience than anything I'd done before, especially in regard to the approach and balancing quick shifts in tone". A soundtrack with a slightly more threatening feel, it was written by reprising the main theme from The Avengers, as well as adding the theme from Black Panther – along with a few darker musical moments.

The Polar Express

Magical and wonderfully festive, Silvestri's soundtrack wound up selling as a very successful holiday album, with a massive 724,000 copies sold in the U.S. The hit song 'Believe', written by Silvestri and Glen Ballard, was nominated for Best Original Score at the 77th Academy Awards, and it was sung at the awards show by Josh Groban and Beyoncé.

Who Framed Roger Rabbit

Silvestri's soundtrack is playful and slapstick, with improvisation at the heart – and the London Symphony Orchestra, who play all the music on the soundtrack, even improvised all of Jessica Rabbit's themes. When recording the soundtrack with the LSO, director Zemeckis joked that "the British could not keep up with Silvestri's jazz tempo" – but his joke was, of course, meant light-heartedly.

Back to the Future

When it comes to Hollywood blockbuster soundtracks, you need to have one killer musical phrase to get you started. Star Wars has one, Lord Of The Rings has one, you could argue that James Bond has dozens… but Silvestri's Back To The Future is right up there with them. Brassy, bombastic and instantly iconic, it sums up the whole trilogy in a simple phrase.