Hans Zimmer (1957-present)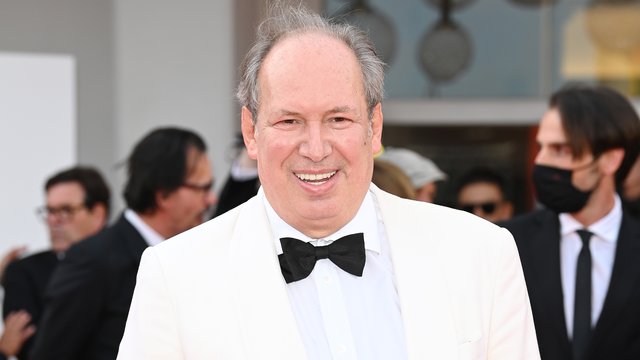 Biography
Life and Music

Zimmer spent the early part of his career in the United Kingdom before moving to the United States.

He is the head of the film music division at DreamWorks studios, and works with other composers through the company which he founded, Remote Control Productions. His work is notable for integrating electronic music sounds with traditional orchestral arrangements.

Zimmer was born in Frankfurt am Main, Germany and moved to London as a teenager.

Zimmer began his career playing keyboards and synthesisers.

A turning point in Zimmer's career occurred with the 1988 film Rain Man. Hollywood director Barry Levinson was looking for someone to score Rain Man, and his wife heard the soundtrack CD of the anti-Apartheid drama A World Apart, for which Zimmer had composed the music. Levinson was impressed by Zimmer's work, and hired him to score Rain Man.

For the 1992 film The Power of One, Zimmer travelled to Africa in order to use African choirs and drums in the recording of the score. On the strength of this work, Disney Animation Studios approached Zimmer to compose the score for the film The Lion King.

In the 2000s, Zimmer has composed scores for Hollywood blockbuster films including Black Hawk Down, Gladiator, The Last Samurai, The Da Vinci Code and The Simpsons Movie.

Zimmer is also noted for his work on the scores of Christopher Nolan's Batman Begins and The Dark Knight, on which he collaborated with James Newton Howard.

Did you know?

Zimmer won numerous awards for his work on The Lion King, including an Academy Award for Best Music (Original Score), a Golden Globe, and two Grammys. In 1997, the score was adapted into a Broadway musical version, which won the Tony Award for Best Musical in 1998.
View more
Top Zimmer pieces
Gladiator - Earth Hans Zimmer (b.1958 : Germany/U.S.A)

Conductor: Gavin Greenaway

Ensemble: Lyndhurst Orchestra

Record label: Classic FM/UCJ

Catalogue ID: CFM D4
Man of Steel - Goodbye My Son
Hans Zimmer
Ensemble: Studio Musicians
Record label: Sony Classical
Catalogue ID: 88883715652
Man of Steel - Look to the Stars
Hans Zimmer
Ensemble: Studio Musicians
Record label: Sony Classical
Catalogue ID: 88883715652