Discover the Organ with Classic FM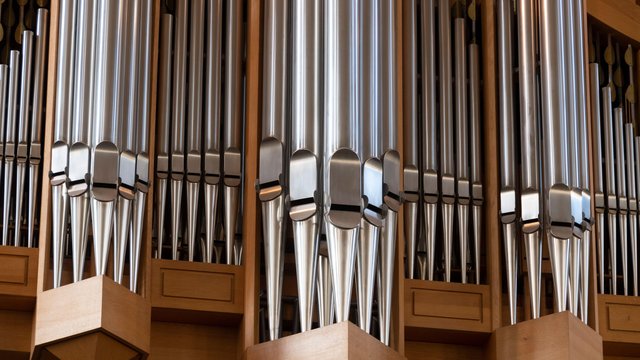 History
The organ is a relatively old musical instrument, dating from the time of Ctesibius of Alexandria (285–222 BC), who invented the water organ. It was played throughout the Ancient Greek and Ancient Roman world, particularly during races and games. During the early medieval period it spread from the Byzantine Empire, where it continued to be used in secular (non-religious) and imperial court music, to Western Europe, where it gradually assumed a prominent place in the liturgy of the Catholic Church. Subsequently it re-emerged as a secular and recital instrument in the Classical music tradition.

Range
Pipe organs range in size from a single short keyboard to huge instruments with over 10,000 pipes. A large modern organ typically has three or four keyboards (manuals) with five octaves (61 notes) each, and a two-and-a-half octave (32-note) pedal board.

How to play
Pipe organs use wind moving through pipes to produce sounds. Since the 16th century, pipe organs have used various materials for pipes, which can vary widely in timbre and volume. The pipes are divided into ranks and controlled by the use of hand stops and combination pistons. Although the keyboard is not expressive as on a piano and does not affect dynamics (pressing a key only turns the sound on or off), some divisions may be enclosed in a swell box, allowing the dynamics to be controlled by shutters.

Did you know?
These instruments vary greatly in size, ranging from a cubic yard to a height reaching five floors, and are built in churches, synagogues, concert halls, and homes.
View more