Camille Saint-Saëns (1835-1921)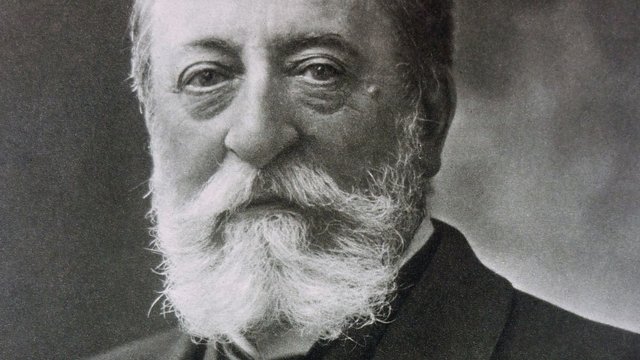 Biography
Life and music
Born in Paris in 1835, the son of an audit clerk and carpenter's daughter, Saint-Saëns showed signs of exceptional musical ability from infancy.

He gave his first private concert to an audience at the tender age of five, started seriously composing the following year, and aged 10 gave his professional debut with an orchestra playing a Mozart concerto and the first movement of Beethoven's C minor Concerto.

Saint-Saëns was one of the most gifted polymaths in musical history. Quite apart from his exceptional skills as a musician – composer, virtuoso pianist/organist, conductor, distinguished pedagogue – he was also a multi-linguist, a consulted authority on literature and the arts in general, a notable author and poet in his own right, and could hold his own with experts in a whole variety of 'spare-time' disciplines, notably archaeology and astronomy.

His most notable work of all is the Danse Macabre (1874), a cornucopia of demonic delight, featuring a scordatura (unconventionally tuned) solo violin, a xylophone making bloodcurdling skeletal noises and a grotesque dance of death silenced only by the sound of the oboe announcing the dawn's arrival.

Tragically, Saint-Saëns' two sons both died young.

The most distinguished French composer of his generation, Saint-Saëns selflessly promoted the music of his younger contemporaries, as well as editing works by Gluck, Rameau and Mozart.

Saint-Saëns died in Algiers aged 86.

Did you know?
Saint-Saëns could sightread scores of mind-boggling complexity perfectly at first sight. Wagner, who had little time for anyone but himself, was dumbfounded when Saint-Saëns played through several of his epic operatic scores at the piano as though it was child's play.
View more
Top Saint-Saëns pieces
1
Carnival of the Animals (13) Camille Saint-Saens (1835-1921 : France)

Soloists: Jacqueline du Pre; Osian Ellis

Record label: EMI

Catalogue ID: CDC 5555292
2
Carnival of the Animals (14) Camille Saint-Saens (1835-1921 : France)

Ensemble: Soloists of the Orchestral Ensemble of Paris

Soloists: Brigitte Engerer; Boris Berezovsky; Henri Demarquette

Record label: Mirare

Catalogue ID: MIR 108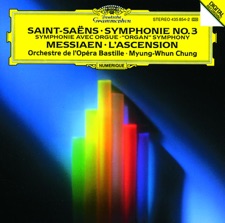 4
Symphony No.3 in C minor Opus 78 (Organ) (2) Camille Saint-Saens (1835-1921 : France)

Conductor: Myung-Whun Chung

Ensemble: Orchestra of the Bastille

Soloists: Michael Matthes

Record label: Deutsche Grammophon

Catalogue ID: 4358542