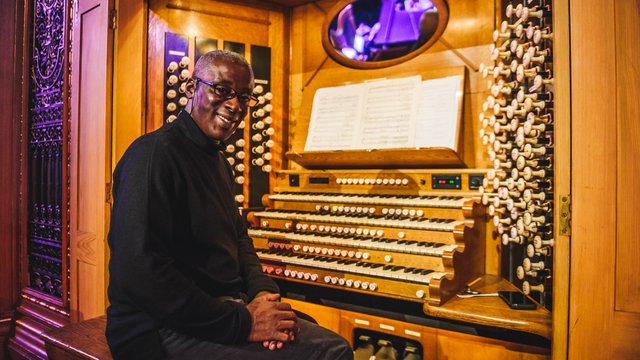 Biography
From 1971 to 1979, Wayne was a student at Chetham's School of Music in Manchester.

He won a scholarship to the Royal College of Music in London, which was combined with the post of Organ Scholar at St George's Chapel, Windsor Castle.

From 1983-84, Wayne was a post-graduate student at the Hochschule für Musik in Vienna.

Recorded at the organ of Coventry Cathedral for EMI, his first recorded work was in 1990.

Around this time, Wayne started conducting. Some of the most noteworthy opera conducting achievements include Washington, Dallas, Montreal, Paris, (Opéra Comique) Rome and Dresden Semperoper.

He became Principal Guest Conductor of Orchestra Sinfonica di Milano Giuseppe Verdi in 2007.

He has performed many times at the BBC Proms and was a co-presenter for the Barenboim Prom in 2014.

He was the BBC Music Magazine's Artist of the Year in 1998 and in 2010 became a Fellow of the Royal College of Music.

In 2016, Wayne received the prestigious Golden Jubilee Award in commemoration of his services to music.

Did you know?

He is a celebrated interpreter of Gershwin, Bernstein, and other 20th-century American composers.
View more
Most shared Wayne Marshall features