Organist plays epic 'Davy Jones' from Pirates of the Caribbean in bone-chilling cathedral acoustic
7 August 2023, 17:37 | Updated: 17 August 2023, 12:57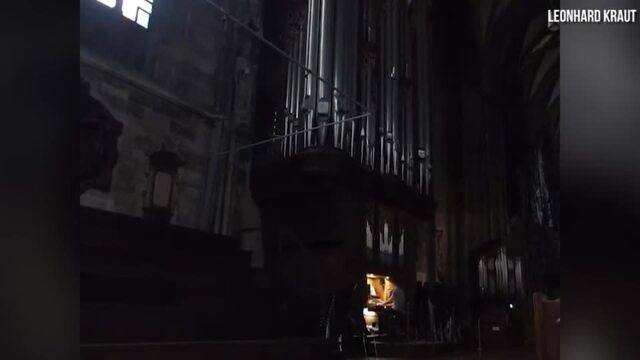 Organist plays Davy Jones' Theme from Pirates of the Caribbean on Vienna's main cathedral organ
Vienna's grand cathedral organ rings out Hans Zimmer's villainous theme from 'Pirates of the Caribbean'.
Film music is full of menacing villain themes. Darth Vader's entrances in Star Wars are accompanied by John Williams' authoritarian 'Imperial March', and Joaquin Phoenix's troubled Joker has Hildur Guðnadóttir's unnerving, string-led 'Call Me Joker'.
And here, on the choir organ of Vienna's splendid St Stephen's Cathedral, we hear another all-time great.
Young organist Leonhard Kraut, known for his film music credentials, performs Hans Zimmer's theme for Davy Jones in the Pirates of the Caribbean franchise.
Read more: What's the history behind the epic 'Pirates of the Caribbean' score and who wrote it?
The 'Davy Jones' theme rings through the cathedral's magnificent acoustic, conjuring up visions of the Ruler of the Seven Seas himself, playing the King of instruments with that terrifying tentacular 'tache.
It's a bone-chilling mirror of that very scene in the second film, Dead Man's Chest, when the organ announces itself after the gentle, music box-like opening.
Vote for Hans Zimmer's music in the Classic FM Movie Music Hall of Fame >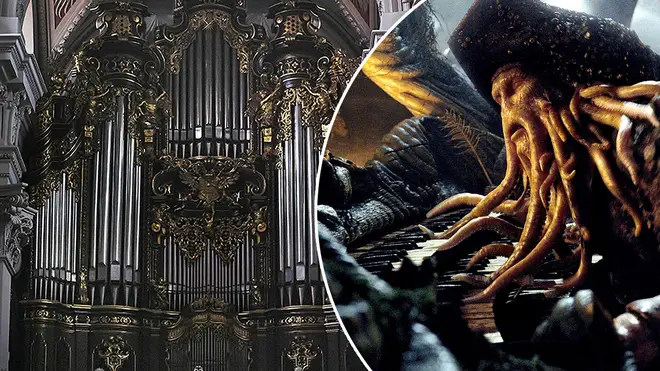 Pirates celebrates its 20th anniversary on 8 August 2023, marking two decades since the UK release of the first film, The Curse of the Black Pearl.
In the memorable scene featuring the organ theme, Jones' beard of tentacles flies up and down the instrument's three keyboards, as he plays on board his ship, The Flying Dutchman. Condemned for eternity to captain the cursed ship, Jones channels his pain and grief into music to great effect.
It's one of German maestro Hans Zimmer's great musical accomplishments, and a full hands-and-feet workout for the organist performing it.
Read more: The 10 best Hans Zimmer soundtracks
Listen above as the music continues to ring out through the pipes, long after Kraut's hands and feet have come off the keys and pedals.
Kraut's video, which has had more than half a million views, is testament to his commitment to brilliant music-making. In 2020, he received the Ansbach Culture Prize for his regional and international contributions to culture.
Love Hans Zimmer's music for 'Pirates of the Caribbean'? Vote for it in the Classic FM Movie Music Hall of Fame for the chance to win a Samsung Smart TV or Sony Soundbar.