13 mind-blowing times classical music cropped up in unexpected places
20 September 2021, 17:21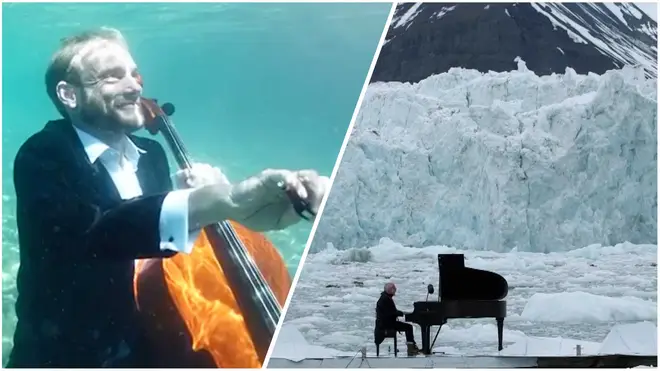 From a piano on an Arctic glacier, to a Fauré-playing washing machine, we celebrate some of the weirdest situations in which classical music has unexpectedly graced our ears.
Classical music seems most comfortable in concert halls, at school recitals and over the airwaves of specialist radio stations. Right?
Nay, say these mind-blowing examples of music-making in unexpected places.
Classical music, actually, can take us by surprise and be enjoyed in any space imaginable, as these intrepid, innovative and inspiring performers have demonstrated.
From the bold to the downright bizarre, here are some of the most spectacular times we've heard wonderful classical music in totally unexpected places.
Read more: 6 of the best alternative ways to experience classical music